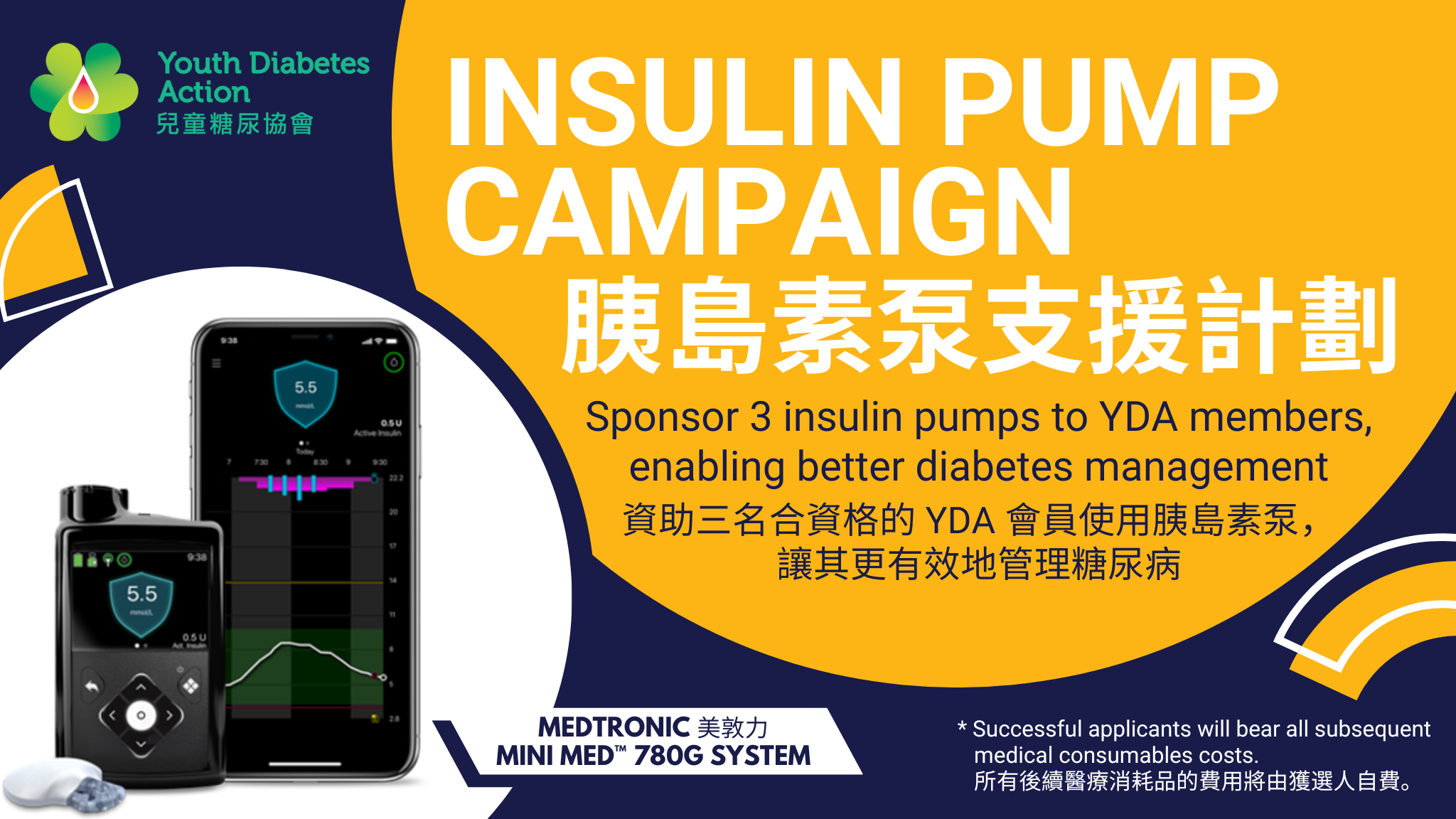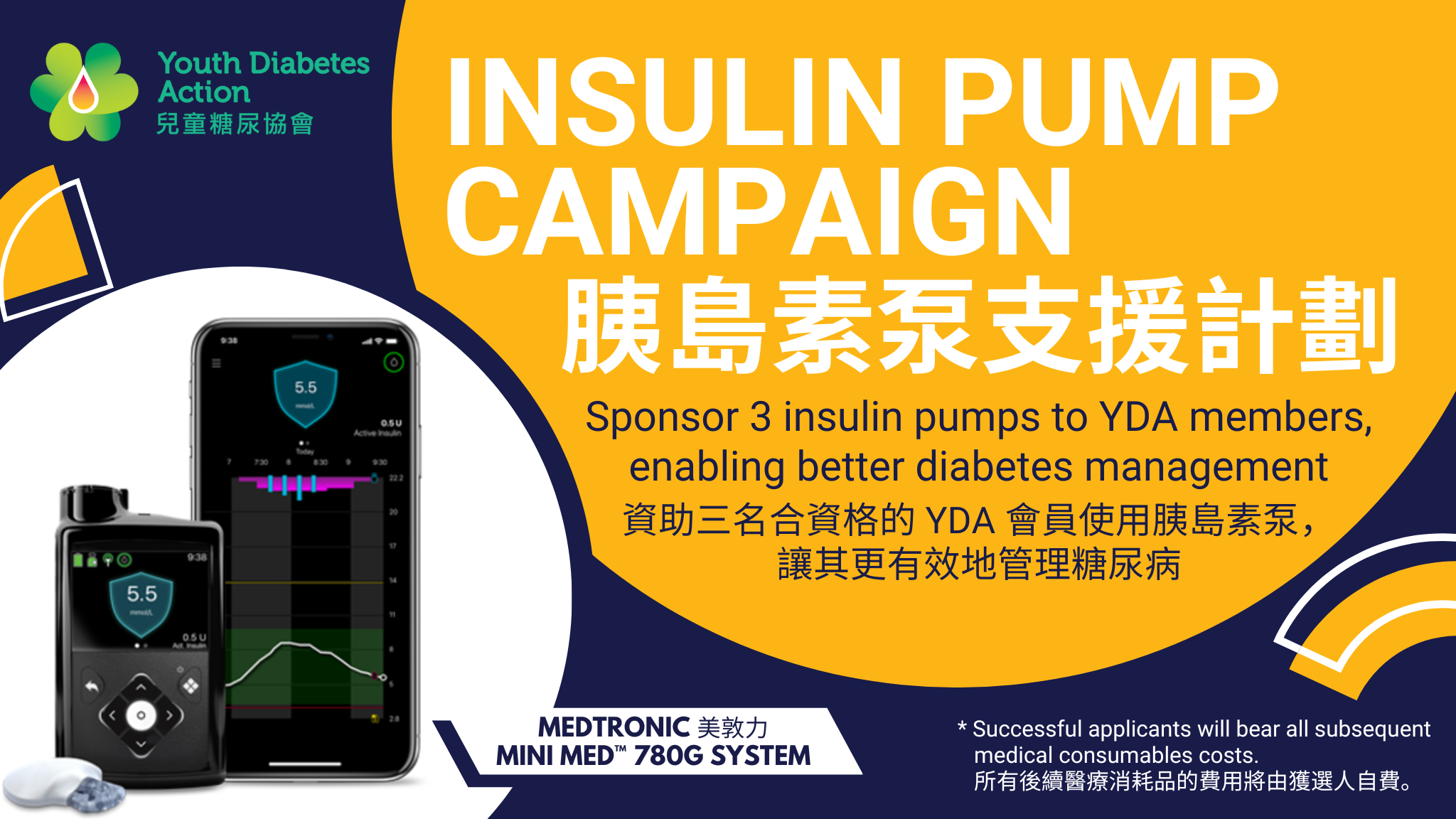 Insulin Pump Campaign
Introduction
With the advancement of technology, insulin pumps can bring welcomed relief of injections. Youth Diabetes Action (YDA) will sponsor three insulin pumps to YDA members.
Eligibility
YDA members with diabetes aged 7-25
Non-existing pump users
Experienced CGM users (1/3 of the time have been using CGM in the past 6 months)
Average HbA1c is 7% or above for the past 12 month
Referred by attending paediatric / endocrine doctors (Appendix I)
Format of subsidy
Each successful applicant will receive one set of Medtronic MM780G insulin pump free of charge*
* Successful applicants will bear all subsequent medical consumables costs.
* Successful applicants are eligible to join the YDA CGM Little Rainbow programme.
Quotas:3 *
* YDA Approval Committee will vet and select qualified applicants and have the opportunity to invite qualified applicants for interview. The YDA Approval Committee has the right to conclude final decision.
Application deadline: 2022-09-15(Wednesday )
Enquiries 查詢
Ivy Chan
2544 3362 ivychan@yda.org.hk
Hannah Lo
2543 0555 hannahlo@yda.org.hk