For low-income families, a life-long disease like Type 1 diabetes can be emotionally challenging and become a huge financial burden. Many parents feel anxious, helpless, and even guilty when their child is diagnosed with diabetes.
Sum Ching was diagnosed in September 2018. Her mum Siu Chun shares her experience with her daughter's diagnosis and how the YDA Sponsor a Child programme has made a difference to their lives.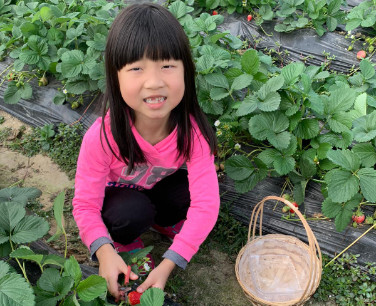 "My husband and I were crushed when Sum Ching was diagnosed with Type 1 diabetes, we had a hard time accepting it in the beginning. I blamed myself. There were a million thoughts running through my mind. Every time she had to prick her finger or get an injection, I couldn't help but think I did something wrong, that my daughter is suffering for some kind of mistake I made. I didn't sleep well – the whys and maybes plagued me.
"We have four children, and I can't work because I have to take care of the kids. The cost of medical disposables is a huge burden to us. There was also lack of accessible information on diabetes; I didn't know what kind of meals I should make Sum Ching, or where to find the carbohydrate value for various foods. It was a big help when the nurse at our hospital told us about YDA and the Sponsor a Child programme.
"The Sponsor a Child programme has definitely helped our financial situation. We're no longer scrambling to make ends meet, all four of my children can have a safe and happy childhood. It also let us know that we're not the only ones facing the challenges that living with diabetes brings. There is so much warmth and hope from the other parents we met through YDA.
"I'm so grateful for all the help we've received from donors and YDA!"
Multiple daily blood tests and insulin injections are essential for people with Type 1 diabetes. With no sufficient support from the government, families of children with diabetes are under tremendous emotional and financial pressure. It is often a struggle to purchase the most basic medical equipment. Unfortunately, it is not a cost that can be overlooked. It is needed for children with Type 1 diabetes, in order for them to stay alive.
Especially now with the current COVID-19 pandemic, it is even more important that children with diabetes are able to access the supplies they need. Please help and support children with diabetes like Sum Ching, so they can receive the necessary medical equipment and emotional support to manage their diabetes and live a healthy life.
For only $27 per day ($10,000 per year), your donation to "Sponsor a Child" can:
help families with limited income save up to 60% on monthly medical expenses
minimise the need to reuse blood-taking lancets and needles
connect them with others facing the same challenges