"Alden's diagnosis of type 1 diabetes meant we were suddenly faced with hefty expenses for his diabetes kit. I know it's not hygienic, but I used to reuse blood taking lancets to save on costs – I didn't know what else to do." — Fanny, Alden's mother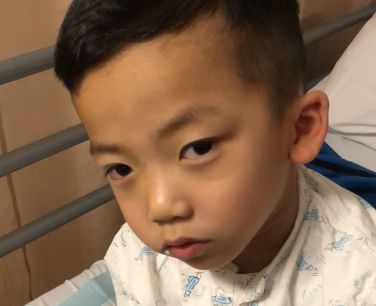 Multiple daily blood tests and insulin injections are essential for people with type 1 diabetes. Without sufficient support from the government, families of children with diabetes are under tremendous financial pressure and often struggle to purchase the most basic medical equipment. Unfortunately, it is not a cost that can be overlooked. It is needed for children with type 1 diabetes, in order for them to stay alive.
Fanny says: "It was all very overwhelming and at times it felt lonely, no one understood what we were going through. Being on the Sponsor a Child programme has meant Alden is getting the care he needs, and meeting with other parents have been a huge help to me."
"I'm so grateful for all the generous donors and sponsors, it has really made a huge difference to our lives and I am hopeful for Alden's future."
Please continue to make a difference for diabetic children like Alden so they can receive the necessary medical equipment and emotional support to manage their diabetes.
For only $10,000 per year ($27 per day), your donation to "Sponsor a Child" can:
help families with limited income save up to 50% on monthly medical expenses
minimize the need to reuse blood-taking lancets and needles
connect them with others facing the same challenges