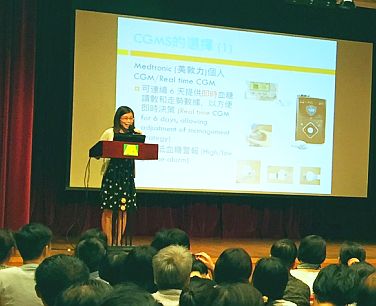 For a child/adolescent to get the support they need, it's important that people understand their condition and what they are going through. This is not limited to just family members but friends, school teachers and anyone they may come into contact with. We want to eliminate the discrimination faced through advocating, educating and awareness raising of type 1 diabetes to society.
As Type 1 diabetes is a lifelong condition, strategies for blood glucose and insulin management are vital to the lifelong health of children with this chronic disease. We provide a wide range of materials and diabetes seminars to help educate those affected by the condition and those who want to learn more.
This includes the Diabetes Conference, and materials like our magazine YDA Today, Diabetes School Care Plan and much more. Diabetes seminars and workshops showcase for diabetes care and latest technology to support advocacy work in the community.
Public Education
For medical professionals, teachers and primary carers: The disease is often overlooked as flu or bad behaviour. General practitioners cannot often relate the symptoms of diabetes and diagnosis is left misjudged until it is dangerously late.
For general public: As early onset of type 2 diabetes is preventable by healthy lifestyle, we will promote healthy living for children and youth.
Family Education
There are limited channels for information on diabetes management and care.
Patients and families can acquire the latest medical development on refining quality of life and diabetes management.
Endocrinologists, clinical psychologists, social workers, dieticians to deliver workshops to enhance management of diabetes.
Experienced sharing for peer.
Find out more