Recognising 20 years of supporting Hong Kong children with diabetes
Youth Diabetes Action (YDA) was founded in 2001 to support children suffering from diabetes. They live with this lifelong condition which still has no cure, and which requires a modified diet, frequent blood tests, and several injections per day, just to stay alive.
YDA strives to empower and be an advocate for children, so that no child is held back because of diabetes. Now as we reach our 20th anniversary, we need to continue to provide the support – financial, medical, emotional, educational counselling, access to new technology and better treatment methods – to ensure that no child in Hong Kong will be alone in living with this lifelong disease.
To celebrate our 20th Anniversary, YDA will be organising a number of events throughout this year to raise awareness of diabetes and funds to support children with diabetes. We would like to invite you to join us.
---
Upcoming events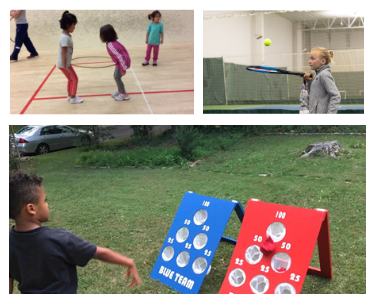 Summer Sports Carnival
Event date: Sun 1 August, starting from 11am
Location: Shrewsbury International School, Tseung Kwan O
A day out for the whole family at a leading sports venue. Summer Sports Carnival promotes the importance of exercise and sports in maintaining a healthy lifestyle for all family members. The day will include a wide range of exciting activities, games, competitions, and prizes. Come and join the action – all while supporting children with diabetes!
Summer Splash – Host your own party
Event date: July-August
Back by popular demand Spring Fling Anywhere is now Summer Splash. Organise your own Summer Splash party in the comfort of your own home, work or it can even be a virtual get together. Invite your friends and family, add your own personal touches, and share the fun – all while supporting children with diabetes!
---
Other upcoming events include:
BlueTube Challenge – The online BlueTube Challenge will encourage our supporters to set fitness goals and get motivated! Pledge to exercise for 20 minutes a day and encourage your friends to do the same
Lee Tung Avenue True Blue Street Party – Raising awareness of diabetes on Sunday, 14 November – World Diabetes Day – there will be workshops and games, music and activities, for the whole family
Diabetes Seminars – These seminars will be delivered by medical experts in the field of diabetes with a focus on diabetes education and arousing public awareness
---
20 years of YDA
---
Become a YDA20 Ambassador
Do you want to make a difference and support children with diabetes in HK?
YDA has a great opportunity for young people aged 11 and over. We are looking for YDA20 Ambassadors to help us in raise awareness and support children with diabetes during YDA's 20 Anniversary celebrations
Youth Diabetes Action 20th Anniversary Title Sponsor