【Run for Diabetes 】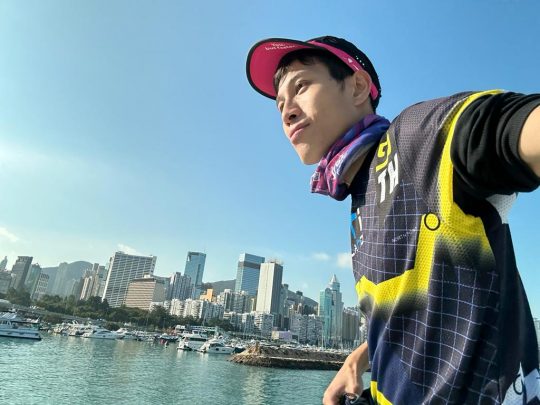 Henry Wong, our senior YDA member, has more than 10 years of experience as a runner. He was diagnosed with Type 1 diabetes nearly 20 years ago, but he continues to makes every effort to break through the barriers to challenge himself. Following from his success in completing the Hong Kong 100 Grand Slam challenge last year, he is going to take on two consecutive marathons in February this year, which is really challenging!
The two marathons are the Standard Chartered Hong Kong Marathon (42.195km) on 12 February and HK100 Marathon (103km) on 18-19 February. Participating in two long-distance marathons within one week, requires a good, rigorous supply and blood glucose management, in addition to his daily hard work.
For people with Type 1 diabetes, blood glucose changes must also be taken into account as well as other emergencies during marathons. Since blood glucose usually fluctuates during prolonged and strenuous exercise, Henry needs to make regular stops to monitor his blood glucose readings, including doing finger-prick tests, and to replenish when necessary. For marathons, this can be regarded as a big disadvantage, but Henry still insists on participating because he firmly believes that diabetes is not an obstacle in his life.
This year, Henry will take part in two large-scale marathons within one week to raise funds for YDA. He wants to encourage all T1D patients, they can still break through themselves and live a wonderful life!
If you want to support Henry, please click here to donate to YDA. Please click "One-off Donation" box, and select "Run for Diabetes". All donations will be used to support diabetes children and their families. No child held back because of diabetes!