Having diabetes shouldn't stop your child enjoying school, or having the same experiences as any other child. It's important that schools and parents work together to make sure that your child is getting the care they need and deserve.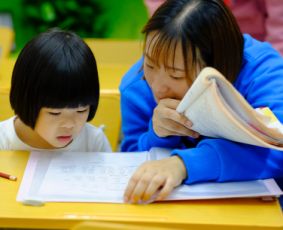 It is completely normal to feel anxious about your child starting or going back to school. We also know that a lot of families and schools need help to understand what diabetes means in a school environment.
Topics you might want to discuss with your child's school include:
Nursing supervision in the school
Going to the bathroom or drinking water as needed
Participating fully in all extra-curricular activities, including field trips
Eating lunch at an appropriate time
Absences related to medical visits
Schedule of blood glucose monitoring and insulin injections, with personnel properly trained in the technique, as well as particular doses
Emergency treatment for a hypo
Phone numbers of emergency contacts
YDA can help you tailor an individualised Diabetes Care Plan that can be shared between the parents, school and child.
Get your individualised Diabetes Care Plan, please contact May Hsing, our coordinator, at support@yda.org.hk or 2544 3362 for help with this or any other school issues you may be experiencing.