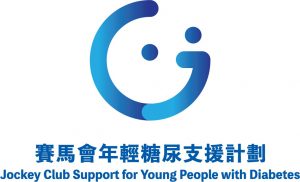 Introduction
The programme aims to improve support for people with diabetes by supplying them with access to CGMs, while also providing resources to empower patients and their families to better manage their diabetes. Additionally, the programme will help to raise awareness of diabetes, as well as study the cost-effectiveness of CGM usage in people with diabetes.
The YDA "Jockey Club Support for Young People with Diabetes" programme will include:
Access to two-year CGM supply – Hong Kong residents with diabetes aged from two to 30 will be eligible to apply. Any patients with diabetes aged below two or above 30 and facing financial or diabetes management difficulties, or is pregnant, will also be covered upon special approval on a case-by-case basis.
Access to insulin pump with 3-year consumables – insulin pump with 3-year related pump consumables will be offered to selected Hong Kong residents with Type 1 diabetes aged from 7 to 25.
Diabetes education and support – Participants and their families will have exclusive access to regular workshops and seminars to expand their knowledge of diabetes and improve daily management.
Raise public awareness – Regular educational talks on diabetes for the general public and in schools to raise awareness and improve understanding of diabetes.
Research study – Participants will take part in regular surveys for research purposes. All data gathered will help towards the analysis of how CGM use affects the glucose level and quality of life of patients. This will be led by the CU Medicine research team.
Beneficiary eligibility of CGM
Person with diabetes aged 2-30, or
Pregnant with diabetes, or
Facing financial or diabetes management difficulties
And
Hong Kong permanent resident
Beneficiary eligibility of Insulin Pump
Type 1 Diabetes patients aged 7-25
Non-existing pump users
Experienced CGM users (1/3 of the time have been using CGM in the past 6 months))
Average HbA1c is 7% or above for the past 12 month
And
Hong Kong permanent resident
Application
To apply for a CGM please download the online application forms here. 
To apply for insulin pump please download the download the online application forms here.
Complete application forms, consent form, referral form and send together with any supporting documents (for applicants aged above 30, if applicable) by post, email or fax to YDA.
Mailing address: Room 1607, Clifford Centre, 778-784 Cheung Sha Wan Road, Lai Chi Kok, Kowloon
E-mail:SupportDM@yda.org.hk
Fax: 2544 3711
Enquiries
If you have any questions about this programme or the application, please contact:
Wing Ki Lee Email: wklee@yda.org.hk Tel: 2544 3833
---
For more details, please refer to the introduction webinar.