If you don't know what to order for your party, let us help you.
We have some great partners working with us. Take a look at the special menu they have put together for YDA Spring Fling Anywhere below.
*Order should be made 7 days before delivery.
* Plus a minimum donation amount HK$2,000
Food menu
---
Cook Beyond – HK$300 per bento set (serves 1)
Please note: only available after 07 April 2021, on Mon-Fri.

Cook Beyond is a one-stop solution to the food business, which provided a licensed kitchen that creates a platform for chef and foodies alike to be able to turn their passion into reality.
Address: 12/F., BLK E&F, Luk Hop Industrial Building, 8 Luk Hop Street, San Po Kong, Hong Kong
Tel: 2351 1973
Website: http://cookbeyond.co/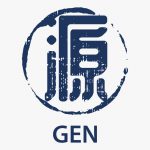 Pine menu
Salmon, duck breast, beef, and mixed vegetables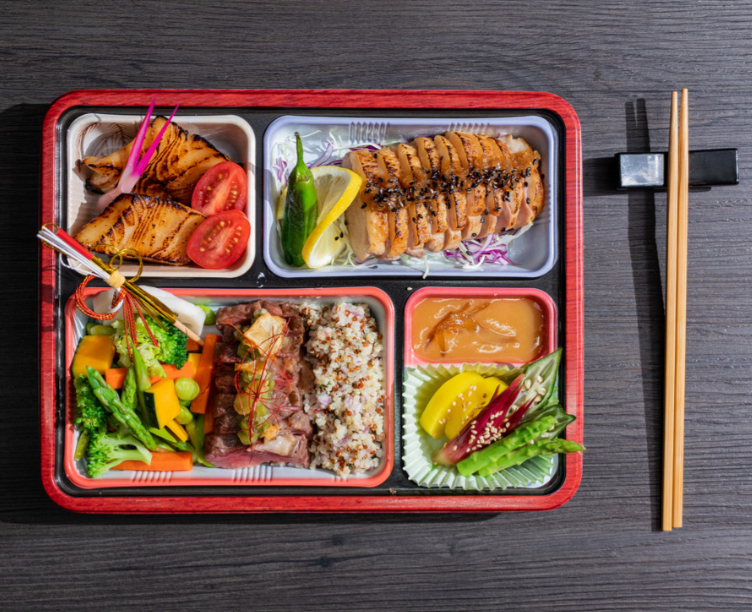 Plum menu
Chicken breast, unagi rice, fish, tempera, and octopus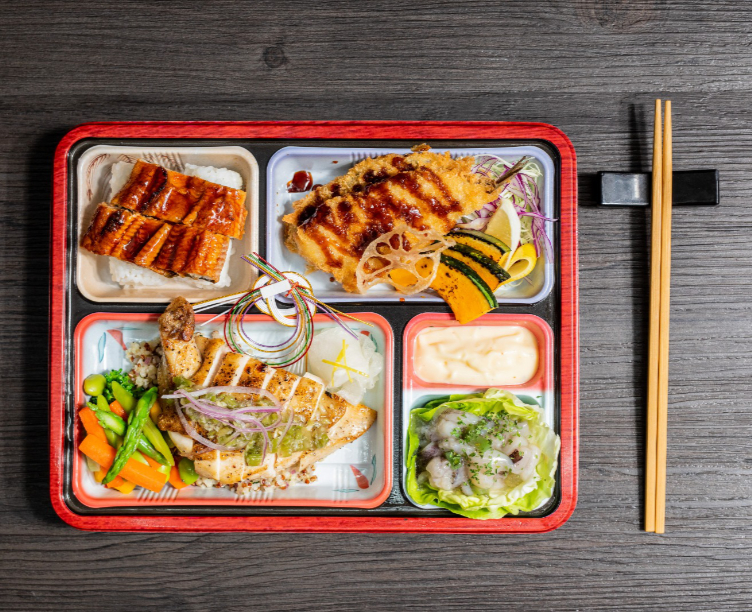 Velvet menu
Mixed vegetables, fried potato cutlet and tofu, pickles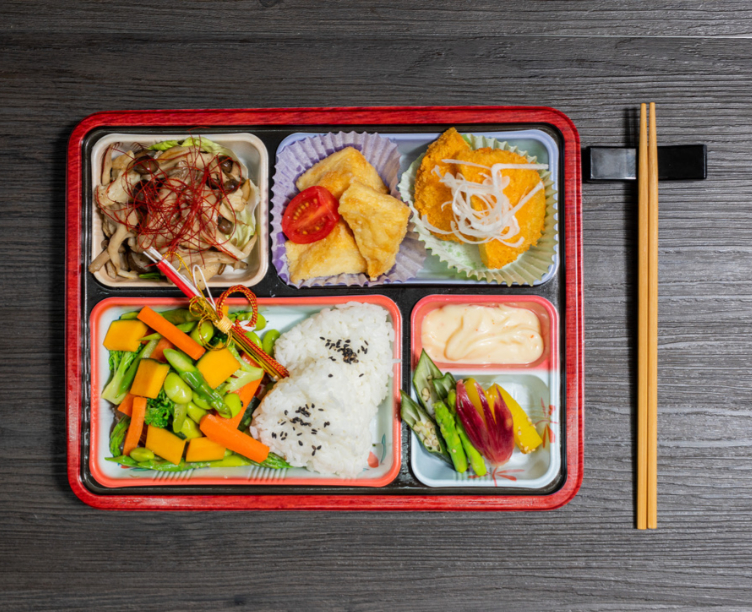 ---
Jouer Atelier – HK$3,000 per set (serves 10)

From their inventive macaron flavors and exquisitely-crafted cakes, to their pastry installations and bespoke canapé experiences, Jouer aims to titillate both your taste buds and your imagination.
Address: G/F 1, Sau Wah Fong, Wan Chai, Hong Kong
Tel: 2528 6577
Website: https://jouer.hk/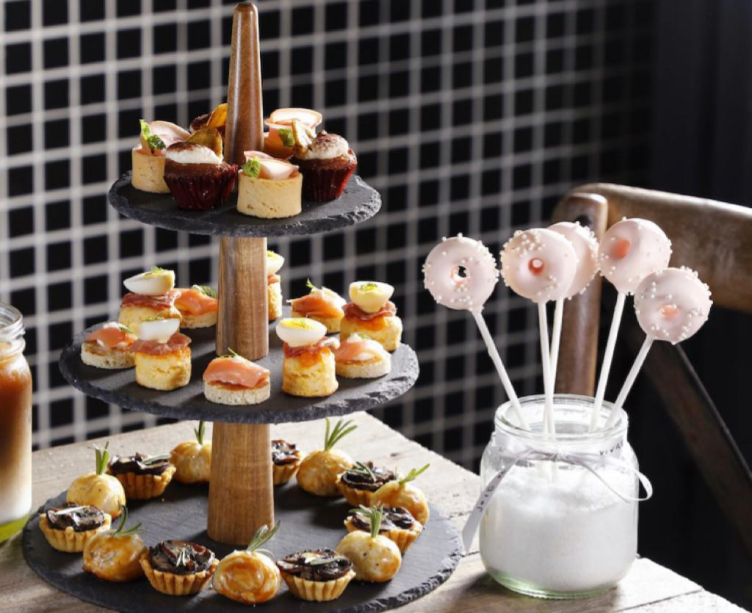 Each set includes:
8 x Mini Beef Wellington
8 x Mini Eggs Benedict
10 x Smoked Salmon Mini Blini
10 x Rosemary Mushroom Tartlet
8 x Mini Banoffee Cupcake
8 x Elderflower Apple Tartlet
6 x Mini Donut Financier
---
Manna – HK$600 per set (serves 3)
Please note: only available after 12 April 2021, on Mon-Fri.

Establishment in 2003, Manna Catering Limited can almost be deemed as the originator of high-end Food & Beverage catering in Hong Kong. It served the most prestigious fashion brands, corporate firms, public relations agencies and so much more for over a decade.
Tel: 2837 8900
Website:https://www.manna-groups.com/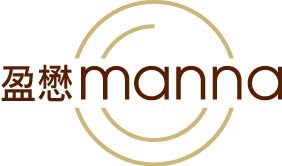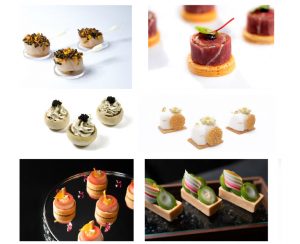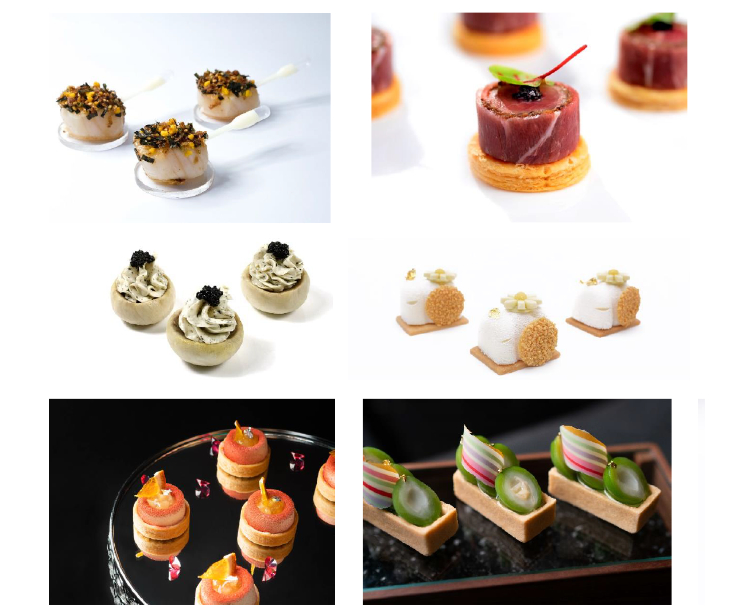 18 piece set includes:
Seared Hokkaido Scallop with Honey Citrus, Furikake & Yuzu Sauce
Open Face Beef Wellington
Baked Mushroom with Truffles Cream Cheese
Pear Confit Savarin Mousse Tart
Japanese Wakamomo Baby Peach Pistachio Cremeux Tart
Lychee and Lemon Meringue Crispy Mousse Cake on Shortbread
---
Saint Honore – HK$300 per set (serves 10)
Please note: only available after 01 May 2021, on Mon-Fri .

Saint Honore Cake Shop dedicates to provide high-quality and delicious cake, fresh bread and festive products to consumers.
Tel: 2991 6677
Website: https://www.sthonore.com/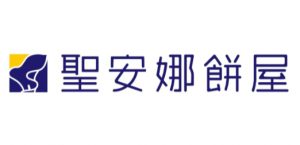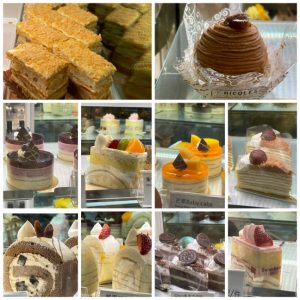 Tea set includes:
French Chestnut Tart
Napoleon
Chocolate Caramel Chiffon Roll
Mixed Fruit Chiffon Roll
Mango Baby Cake
Oreo Chocolate Cut Cake
Blueberry Baby Cake
Mixed Fruit Cake
Chestnut Crepe Cake
Strawberry Cake
* Each Tea Set contains one piece of the above cut cakes.
* Item subject to availability on the day.
---
YYY House of Cakes – HK$800 per cake (serves 10-12)
Please note: only available after 20 April 2021, on Mon-Thur.

The cakery prides itself in innovative designs with unrivalled taste and texture, taking your celebration to the next level.
Tel: 5322 5855
Website: https://yyyhouseofcakes.com/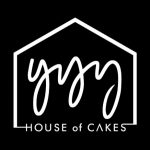 Step 1: Choose your cake design
Red Rose Cake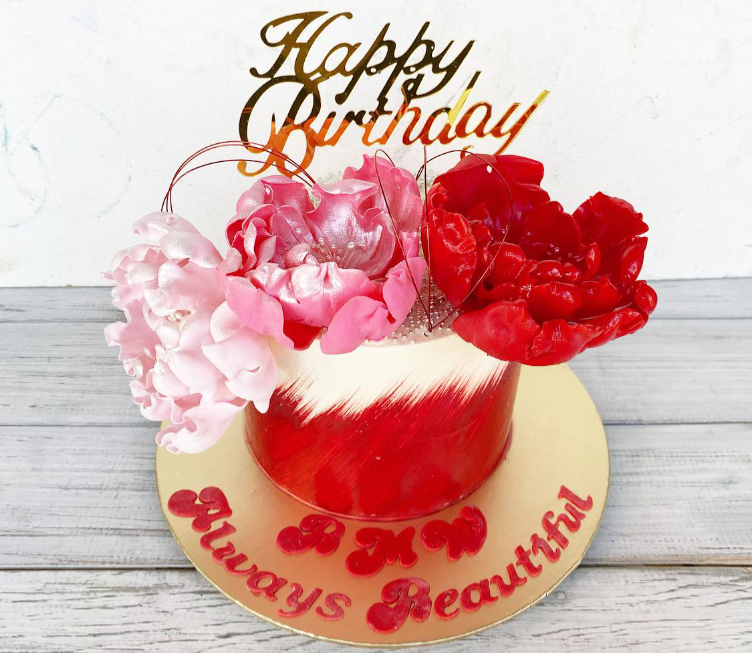 Pink Carnation Cake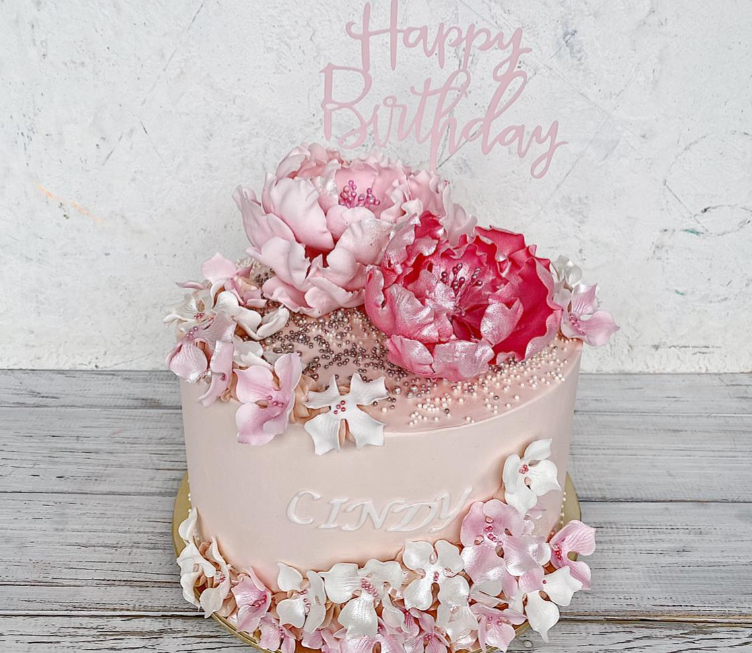 Step 2: Choose your cake filling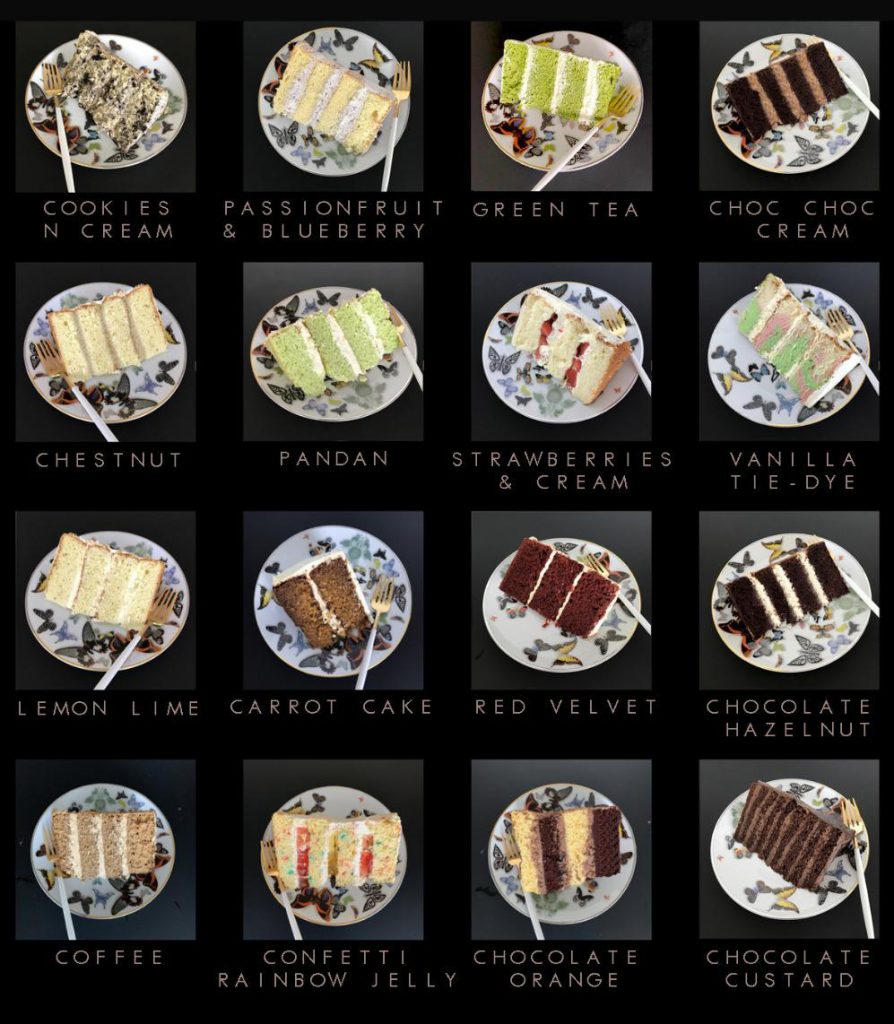 Options available:
Cookies n Cream
Passionfruit & Blueberry
Green Tea
Choc Choc Cream
Chestnut
Pandan
Strawberries & Cream
Vanilla Tie-Dye
Lemon Lime
Carrot Cake
Red Velvet
Chocolate Hazelnut
Coffee
Confetti Rainbow Jelly
Chocolate Orange
Chocolate Custard
---
Supplementary menu
Champagne
Vero Concept – HK$300 per bottle

Vero Concept Ltd. is an extraordinary wine importing and wine consultancy company in Hong Kong, with an exquisite agency wine portfolio of French boutique wines, organic and biodynamic wine. Besides agency wines, we provide fine wine sourcing service for private clients, and professional wine consultancy service for restaurants.
Website: www.veroconcept.com.hk
Facebook: @veroconcepthk
Instagram: @veroconcept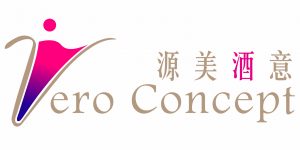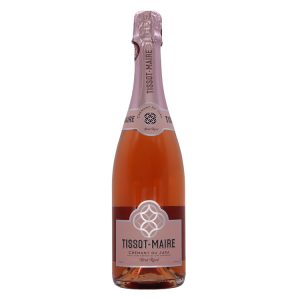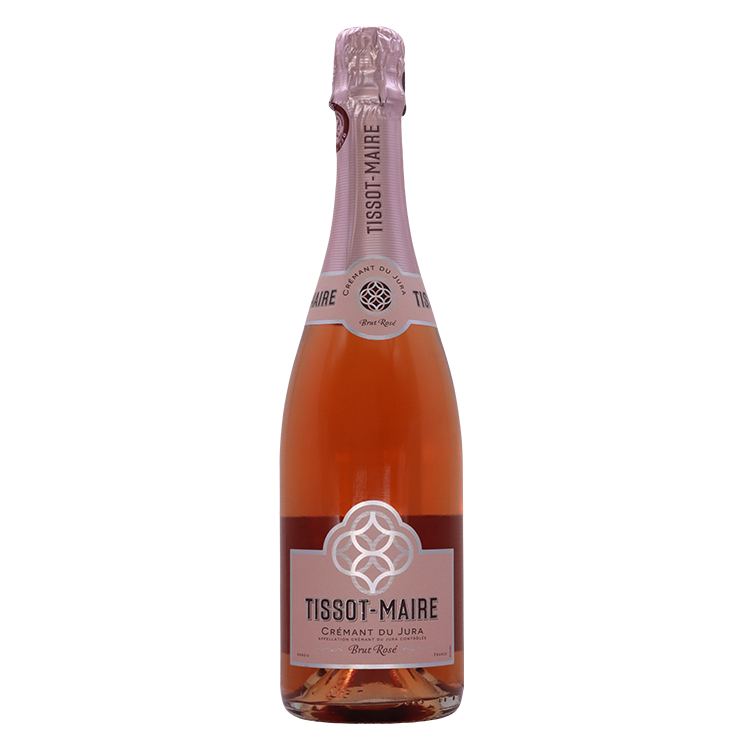 Tissot Maire Cremant Du Jura Brut Rose NV

Region: Jura, France
Grape Varieties: Pinot Noir, Trousseau ,Poulsard
Alcohol: 12%
Vinification: Manual harvest. Pressing is done using whole, uncrushed grapes. The last pressed grapes are separated and distilled after fermentation. Maturation on lees lasts at least 12 months
Tasting Notes: Fresh, expressive nose, with hints of small red berries. The notes perceived in the nose (redcurrant, cherry) reappear in the mouth. The finish is fresh and greedy, marked by a clear vivacity.
Food Pairing: Dessert, poultry

---
Decorations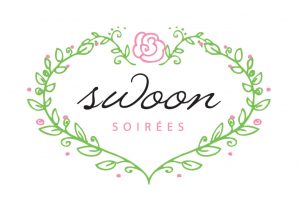 Afternoon Tea & Bubbles Collection – HK$775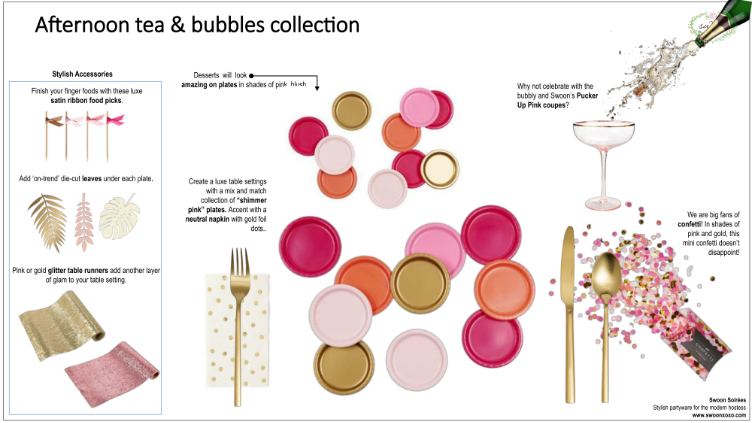 The collection includes:
1x Luxe Gold or Luxe Pink Glitter Table Runner (length 5.9′ feet by width 11.8″)
6x Gold & Blush Deco Leaves
25x Cream & Gold Dot Napkins (size 4.5″ × 8″)
1x Food Toppers set, Shades of Pink (picks 3.9″|pre-cut ribbon 0.39″x4.7″)
1x Pink Shimmer Confetti, Mini
10x Pink Shimmer Plates (large (size 9″)
10x Pink Shimmer Plates (small size 7″)
2x Pucker Up Pink Champagne Coupe
Classic Blue & White collection – HK$715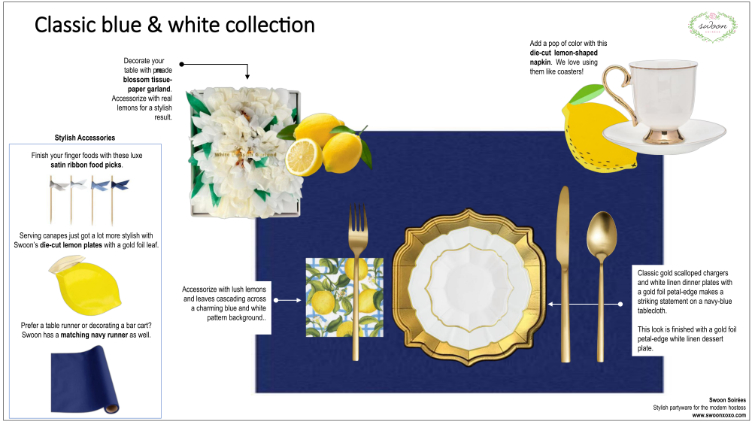 The collection includes:
20x Lemon Napkins, Die Cut
8x Lemon Plates (size 9.8″x6.6″)
20x Seville Ivory, Cocktail Napkin (size 5″x5″)
40x Food toppers: shades of blue, shades of white (picks 3.9″| pre-cut ribbon .39″x4.7″)
4x Matte Gold Scalloped Coordinating Chargers (size 12″x13″)
1x Paper Linen Solid Table Cover, Navy Blue (size 8'Lx5'W)
1x Table Runner, Navy Blue (size 8'L x 16'W )
1x White Blossom Chandelier (size 19″ x 28″)
1x White Blossom Flower Garland
8x Dessert plate (size 7″×7″x 5.5″)
8x Dinner plate (size 10.25″×10.25″×4″)
8x White Linen Lunch Plates (Size 9″×9″×5″)
Spring-Inspired collection – HK$555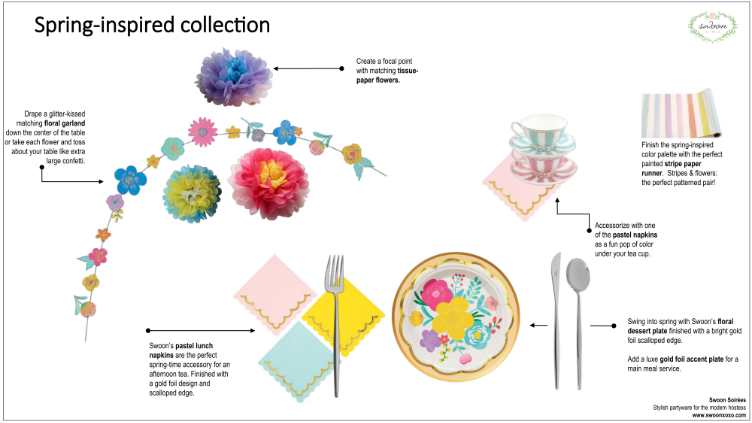 The collection includes:
16x Pastel Napkins, Luncheon (size 6.5″x6.5″)
8x Pastel Beverage Cups
1x Floral Fiesta Garland (size 6.5ft)
8x Floral Fiesta Plates, (small size 7″)
1x Flower Pom Pom, Fuschia, Yellow and Pink, 10″
1x Flower Pom Pom , Lavender with Aqua 8″
1x Flower Pom Pom , Yellow, Aqua and White, 8″
1x Table Runner, Sorbet Painted Stripes
Classic Kids collection – HK$610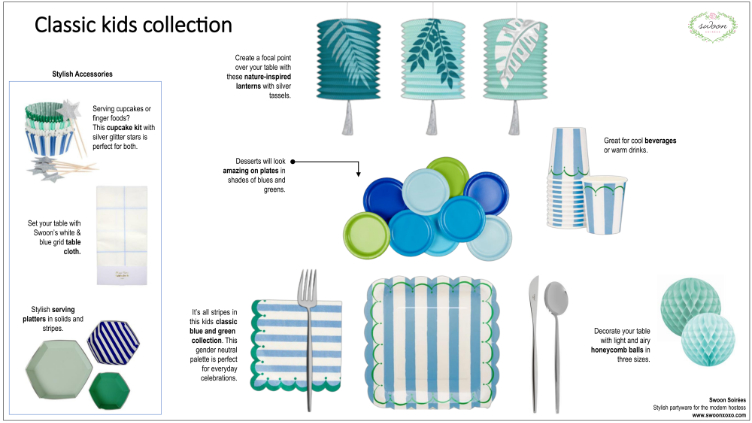 The collection includes:
12x Toot Sweet Blue Party Cups
20x Toot Sweet Blue Stripe Napkins (small 10×10″)
12x Toot Sweet Blue Stripe Plates (large 9×9″)
1x Blue Grid Tablecloth (size 102×54″)
10x Handsome Plates (small 7″)
3x Lanterns, Green (size 8.6″)
1x Toot Sweet Blue Cupcake Kit (contains 48 cupcake cases in 4 designs and 24 toppers in 2 designs)
1x Toot Sweet Blue Stripe Platter Set (contains 3 paper platters – Large 13 x 12 inches, Medium – 11 x 10 inches, Small 8 x 7) inches.
---
h.f.flora

h.f.flora is a new brand which aims to provide exquisite and unique floral service, for the home or as gifts. Using beautiful blooms to lift the mood of any space or occasion, and dedicated to bringing joy, beauty and creativity to everyone's lives.
Tel:  2397 8878
Website: http://www.hfflora.com/en/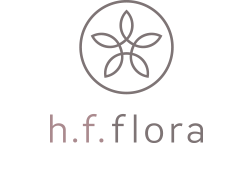 Product details to be provided.