If you don't know what to order for your party, let us help you.
We have some great partners working with us. Take a look at the special menu they have put together for your Summer Splash party below.
*Order should be made 7 days before delivery.
* Plus a minimum donation amount HK$2,000
Food menu
---
Cook Beyond – Bento
HK$300 per bento set (serves 1)
Please note: only available on Mon-Fri.
Pine menu
Salmon, duck breast, beef, and mixed vegetables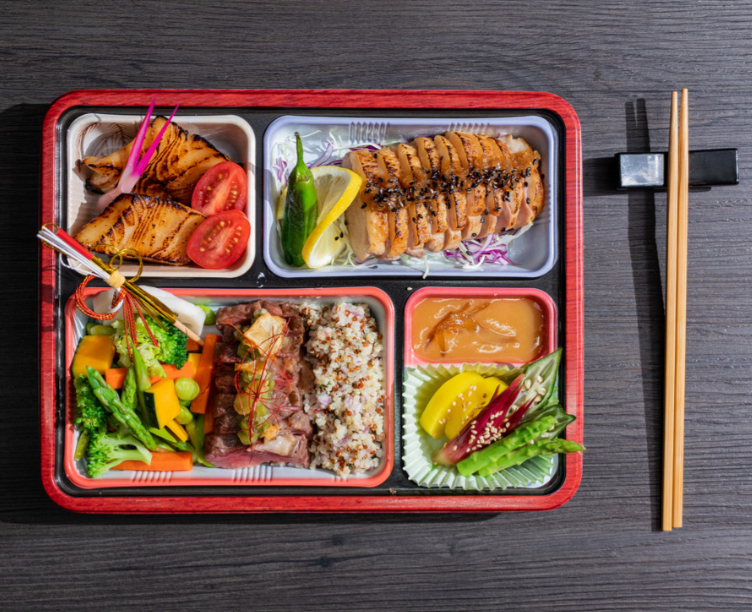 Plum menu
Chicken breast, unagi rice, fish, tempera, and octopus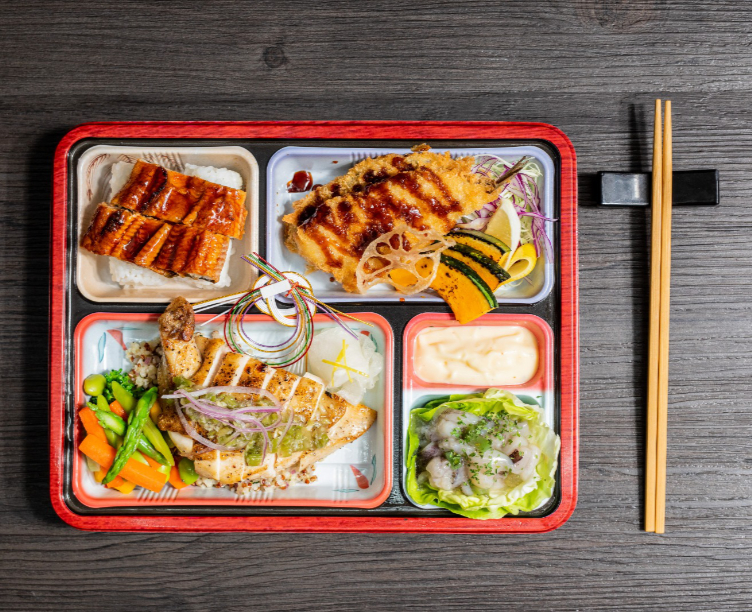 Velvet menu
Mixed vegetables, fried potato cutlet and tofu, pickles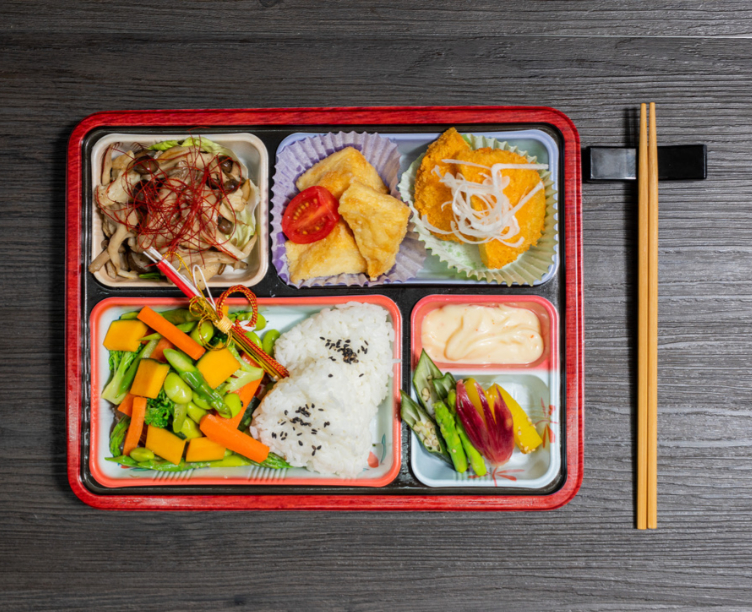 Cook Beyond is a one-stop solution to the food business, which provided a licensed kitchen that creates a platform for chef and foodies alike to be able to turn their passion into reality.
Address: 12/F., BLK E&F, Luk Hop Industrial Building, 8 Luk Hop Street, San Po Kong, Hong Kong
Tel: 2351 1973
Website: http://cookbeyond.co/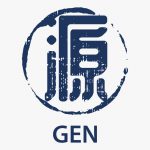 ---
Jouer Atelier – Afternoon tea set
HK$3,000 per set (serves 10)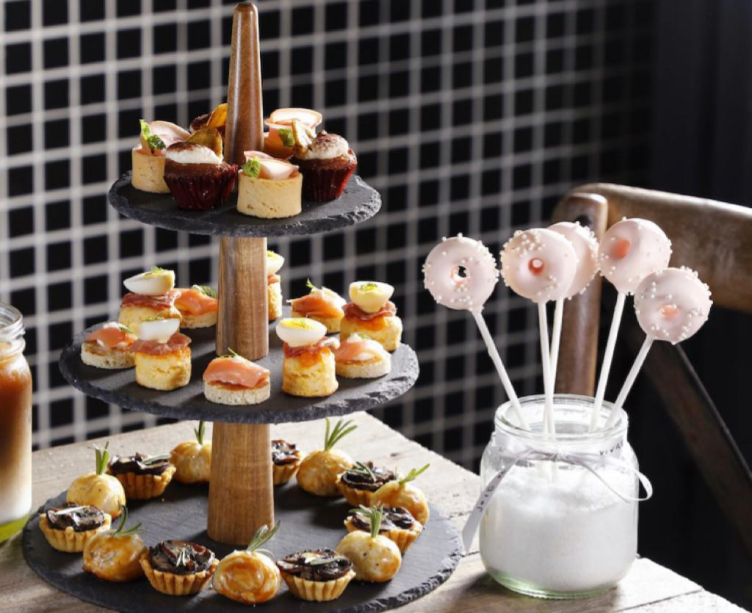 Each set includes:
8 x Mini Beef Wellington
8 x Mini Eggs Benedict
10 x Smoked Salmon Mini Blini
10 x Rosemary Mushroom Tartlet
8 x Mini Banoffee Cupcake
8 x Elderflower Apple Tartlet
6 x Mini Donut Financier
From their inventive macaron flavors and exquisitely-crafted cakes, to their pastry installations and bespoke canapé experiences, Jouer aims to titillate both your taste buds and your imagination.
Address: G/F 1, Sau Wah Fong, Wan Chai, Hong Kong
Tel: 2528 6577
Website: https://jouer.hk/

---
Manna – Tea set
HK$600 per set (serves 3)
Please note: only available in July, on Mon-Fri.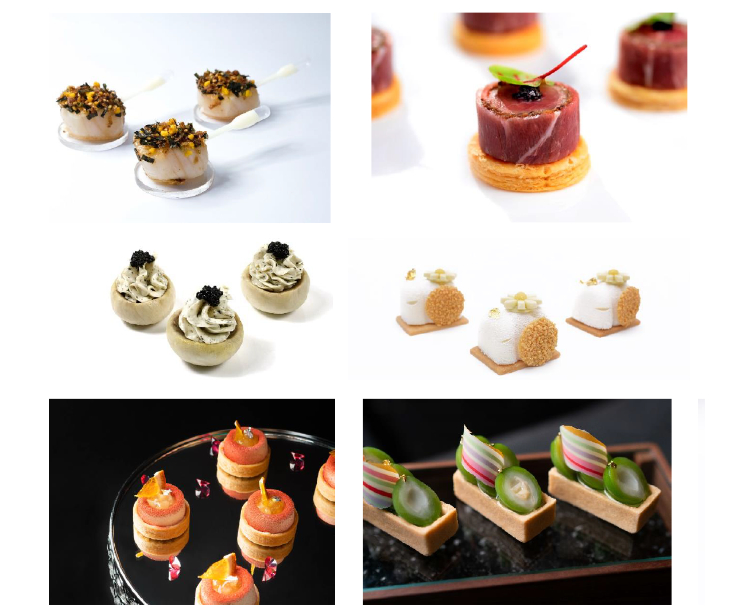 18 piece set includes:
Seared Hokkaido Scallop with Honey Citrus, Furikake & Yuzu Sauce
Open Face Beef Wellington
Baked Mushroom with Truffles Cream Cheese
Pear Confit Savarin Mousse Tart
Japanese Wakamomo Baby Peach Pistachio Cremeux Tart
Lychee and Lemon Meringue Crispy Mousse Cake on Shortbread
Establishment in 2003, Manna Catering Limited can almost be deemed as the originator of high-end Food & Beverage catering in Hong Kong. It served the most prestigious fashion brands, corporate firms, public relations agencies and so much more for over a decade.
Tel: 2837 8900
Website:https://www.manna-groups.com/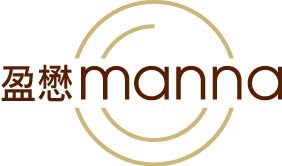 ---
YYY House of Cakes
8″ cake (serves 10-12) HK$800
Please note: only available on Mon-Thur.
Step 1: Choose your cake design
Red Rose Cake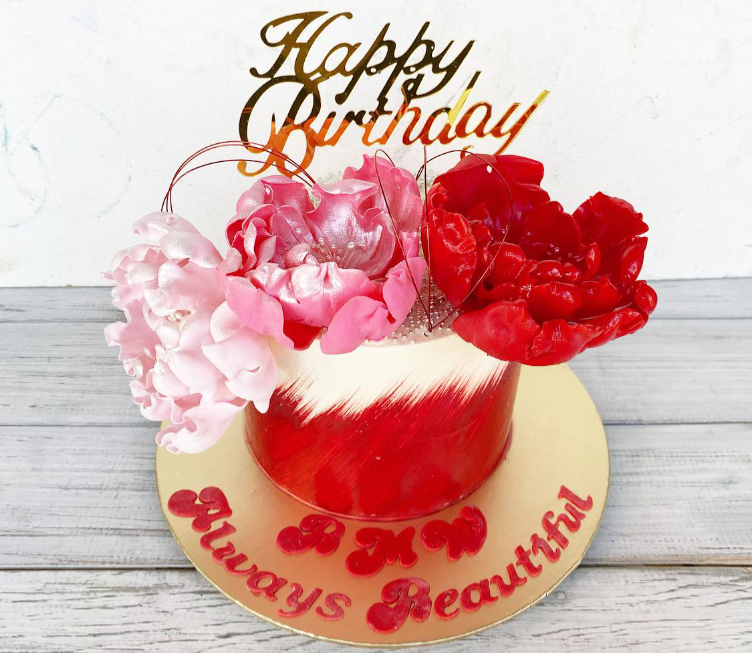 Pink Carnation Cake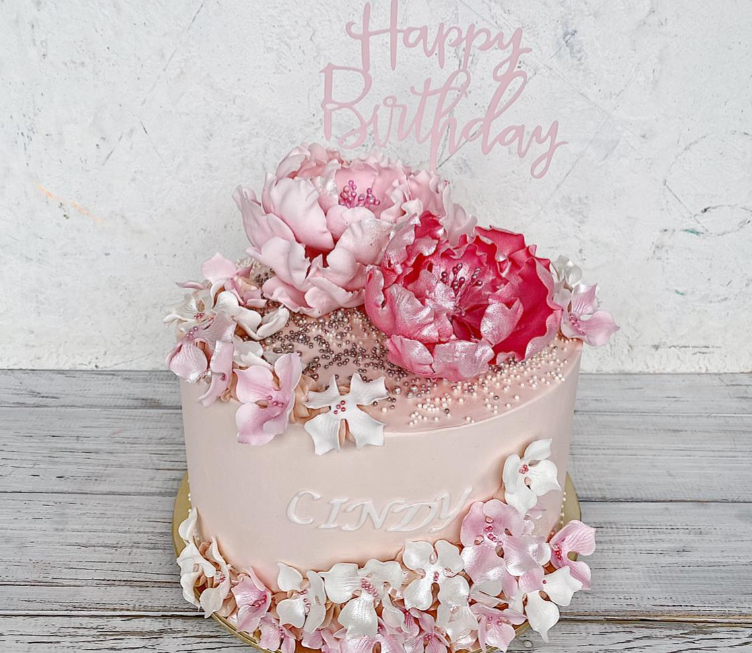 Step 2: Choose your cake filling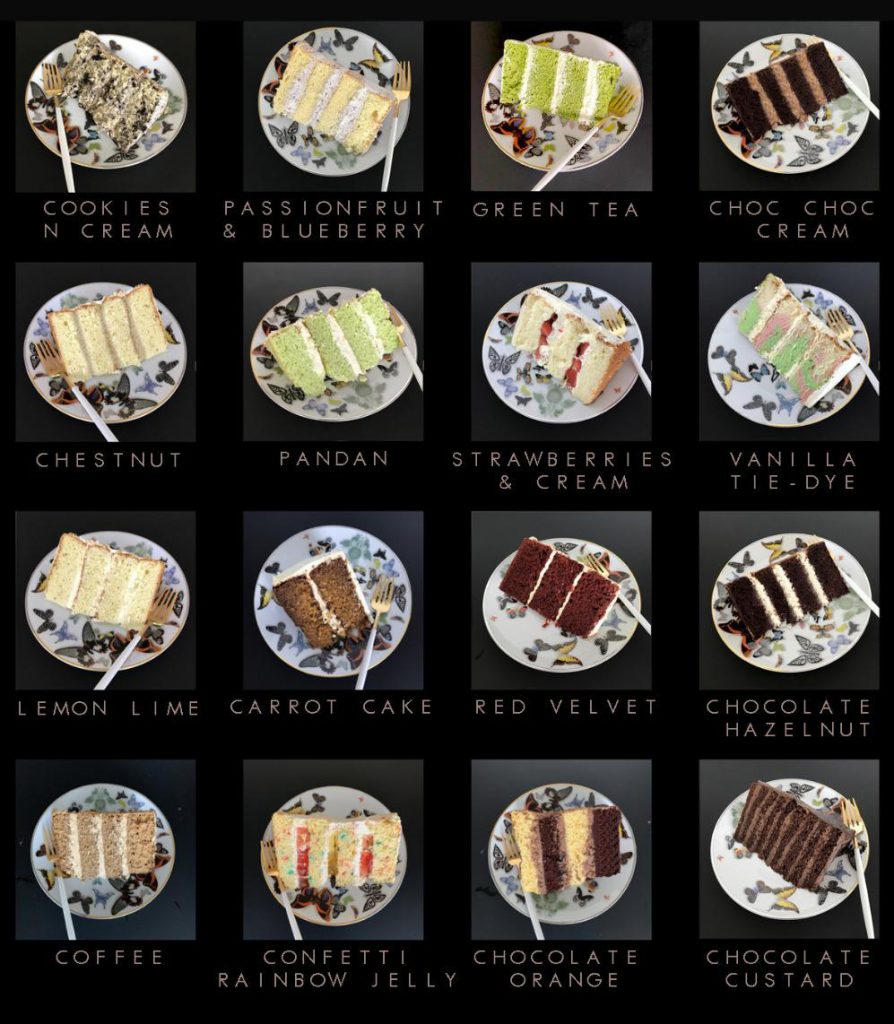 Options available:
Cookies n Cream
Passionfruit & Blueberry
Green Tea
Choc Choc Cream
Chestnut
Pandan
Strawberries & Cream
Vanilla Tie-Dye
Lemon Lime
Carrot Cake
Red Velvet
Chocolate Hazelnut
Coffee
Confetti Rainbow Jelly
Chocolate Orange
Chocolate Custard
The cakery prides itself in innovative designs with unrivalled taste and texture, taking your celebration to the next level.
Tel: 5322 5855
Website: https://yyyhouseofcakes.com/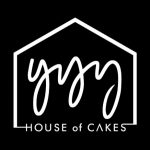 ---
Sweet Secrets
Allergy friendly free-from desserts
Please note: only available on Mon-Sat.
Gluten Free Cakes 6″ (serves 6-8)
Crazy Berries $770*+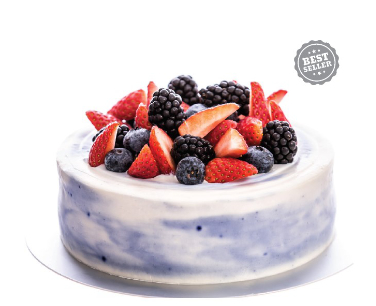 Light and moist mixed berries cake.
Sugar free, Low carbs
Matcha Orange $770*+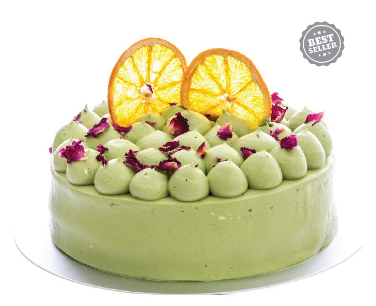 Almond flour layered with matcha whipped cream.
Sugar free, Low carbs
Goji Berries $770*+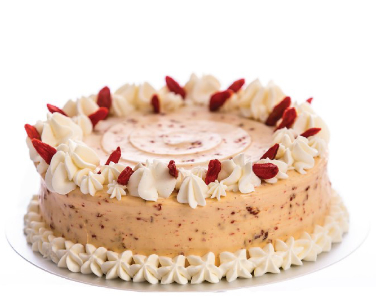 Light vanilla cake using almond flour layered with goji berry whipped cream.
Sugar free, Low carbs
Raspberry Chocolate $770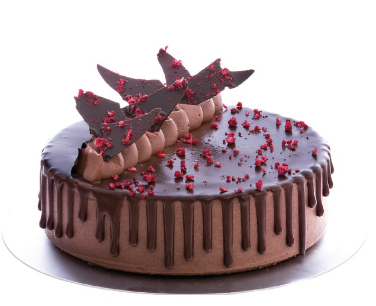 Almond flour cake with raspberry and chocolate truffle.
Sugar free, Low carbs
Dreamy New York Cheese $770*+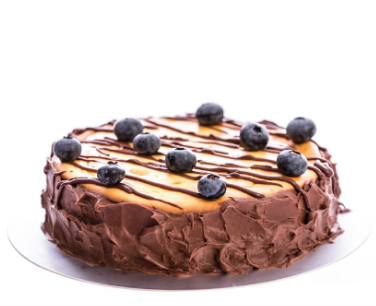 Classic New York Cheesecake.
Sugar-free, Low carb
Heaven's Chocolate $690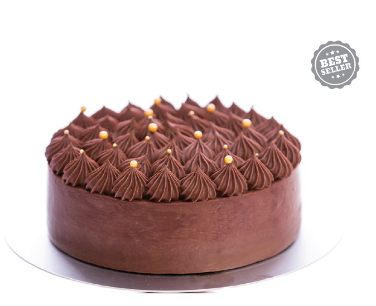 Dense chocolate cake with rich chocolate frosting.
Vegan / Plant-based
Gluten-Free Cupcakes and Brownies
Cupcakes – $540 per box of 12
Minimum of 12 piece per flavour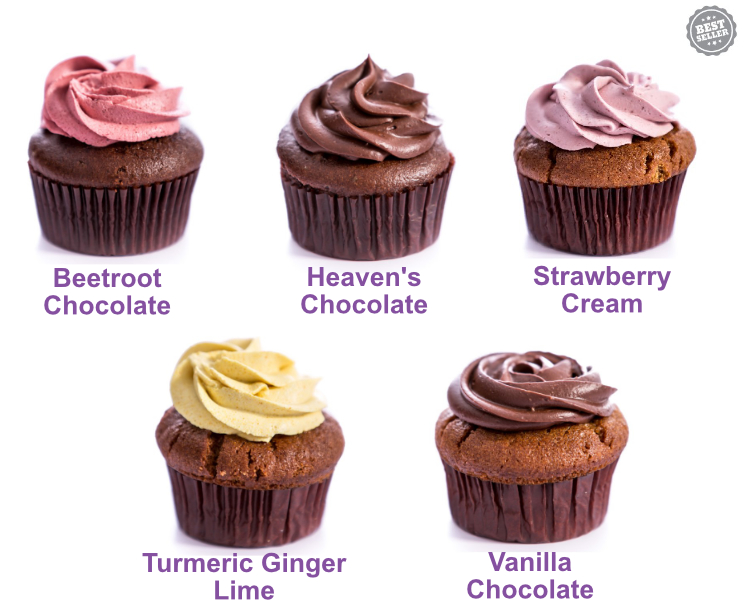 Options available:
Beetroot Chocolate, vegan / plant-based *
Heaven's Chocolate, vegan / plant-based
Strawberry Cream, vegan / plant-based *
Turmeric Ginger Lime, vegan / plant-based *
Vanilla Chocolate, vegan / plant-based
Fudge Brownie – $850 per 900 gram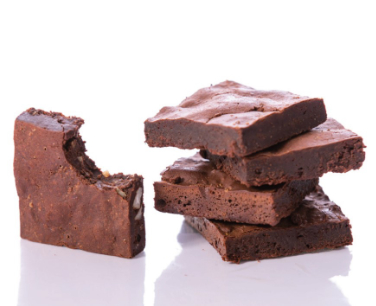 Decadent flourless chocolate brownie to die for, using real food ingredients making them delicious. Paleo-friendly.
Please note:
* These products are to be stored chilled.
+ These products are to be served chilled, all else to be served at room temperature.
Disclaimer:
– Cakes may vary from photo as each cake is 100% handmade.
– Our facility handles gluten so cross contamination is possible.
Sweet Secrets create free-from cakes with healthy ingredients like raw organic, non-refined sugar (coconut sugar), healthy fat (cold-pressed coconut oil) and other organic ingredients, and upholds the highest standard of deliciousness while positively contributing to the emotional and physical health of our community. Sweet Secrets loves to see how their cakes bring smiles to people's faces.
Email: info@SweetSecrets.com.hk
Website: https://sweetsecrets.com.hk/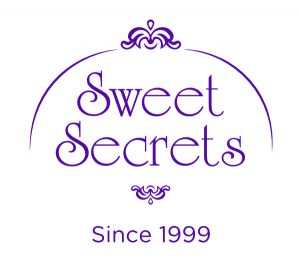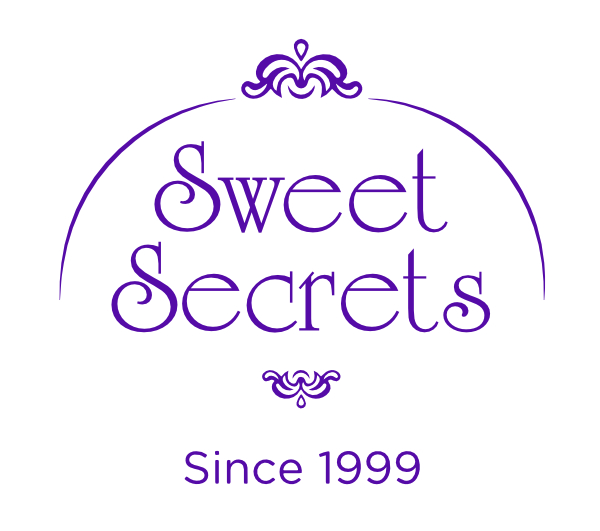 ---
Supplementary menu
Vero Concept – Sparkling Wine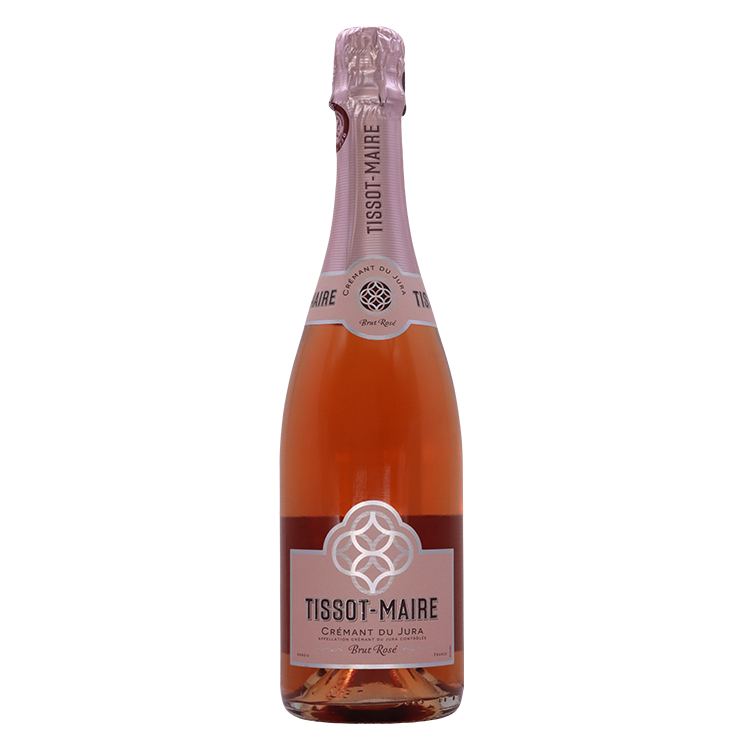 Tissot Maire Cremant Du Jura Brut Rose NV – HK$300 per bottle
Region: Jura, France
Grape Varieties: Pinot Noir, Trousseau ,Poulsard
Alcohol: 12%
Vinification: Manual harvest. Pressing is done using whole, uncrushed grapes. The last pressed grapes are separated and distilled after fermentation. Maturation on lees lasts at least 12 months
Tasting Notes: Fresh, expressive nose, with hints of small red berries. The notes perceived in the nose (redcurrant, cherry) reappear in the mouth. The finish is fresh and greedy, marked by a clear vivacity.
Food Pairing: Dessert, poultry
Vero Concept Ltd. is an extraordinary wine importing and wine consultancy company in Hong Kong, with an exquisite agency wine portfolio of French boutique wines, organic and biodynamic wine. Besides agency wines, we provide fine wine sourcing service for private clients, and professional wine consultancy service for restaurants.
Website: www.veroconcept.com.hk
Facebook: @veroconcepthk
Instagram: @veroconcept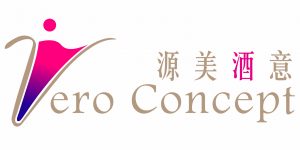 ---
h.f.flora – Flowers
Brighten up HK$980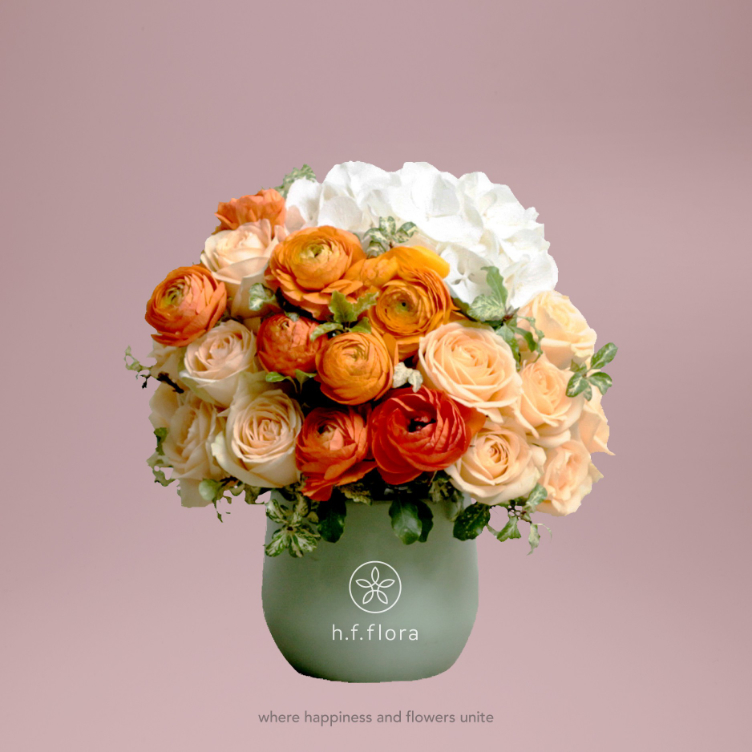 Exuberant green HK$980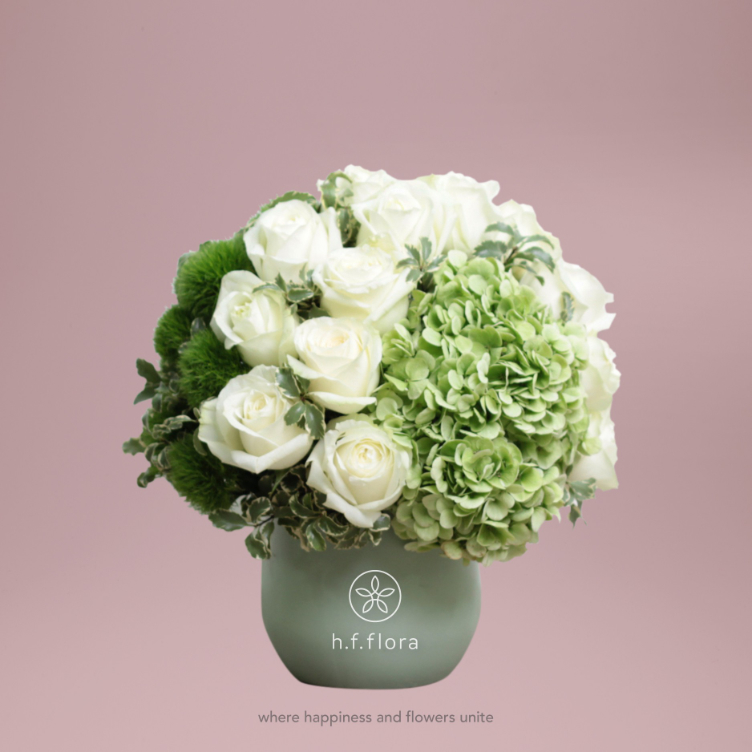 Refreshment pink HK$980
In my heart HK$1,280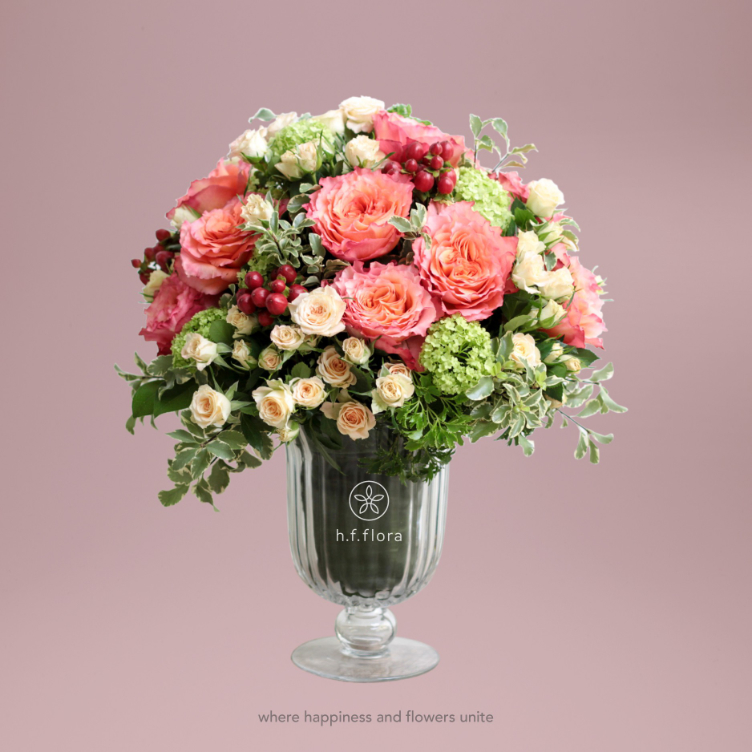 Holding hand HK$1,280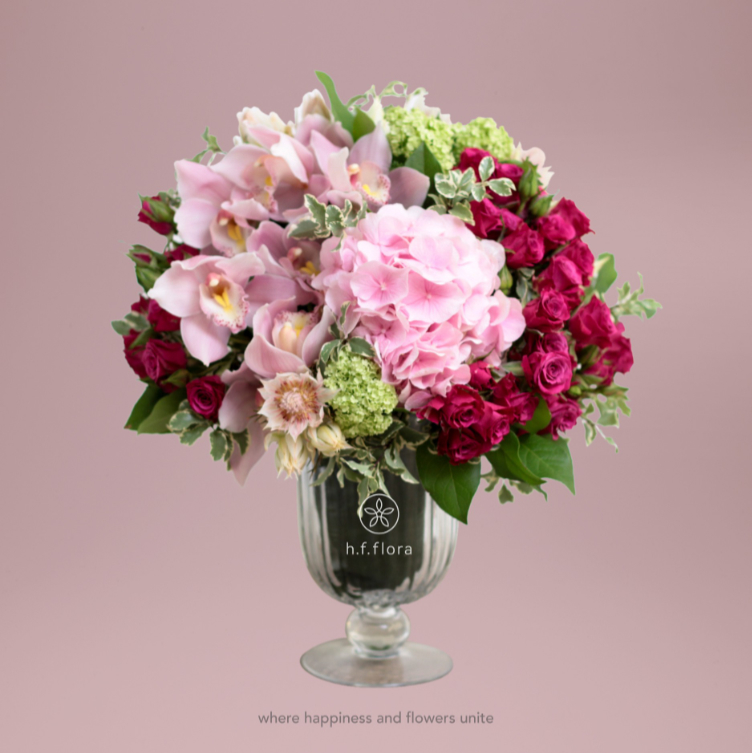 Healing Honor HK$880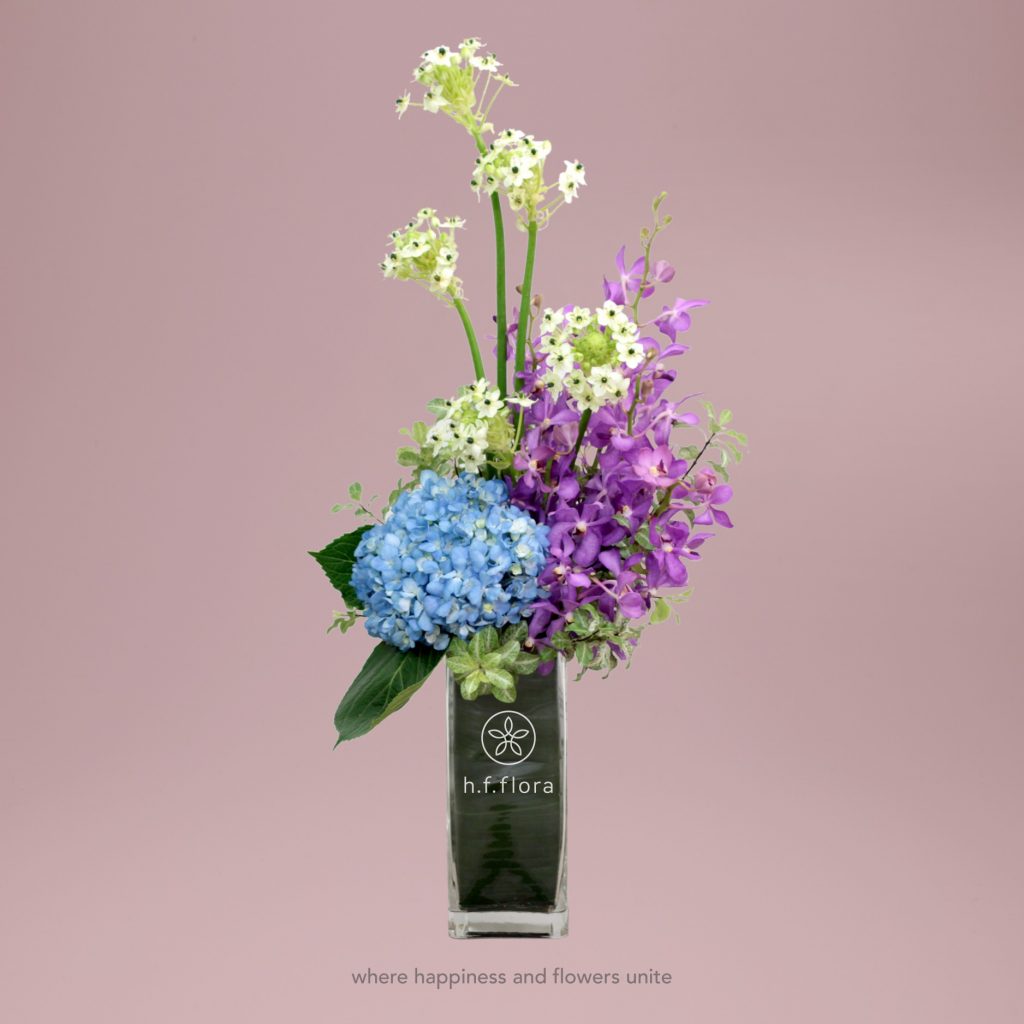 Pink Haze HK$1,180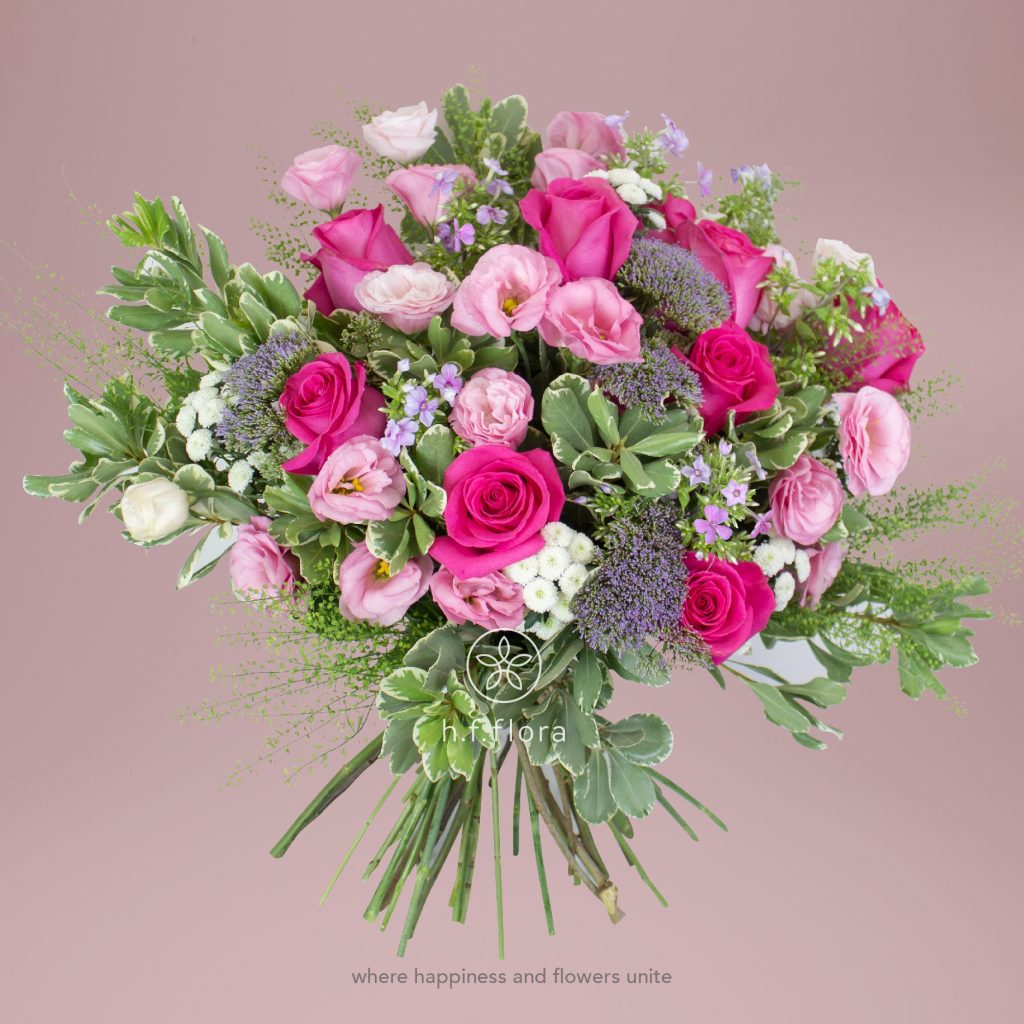 Purple Rain HK$1,180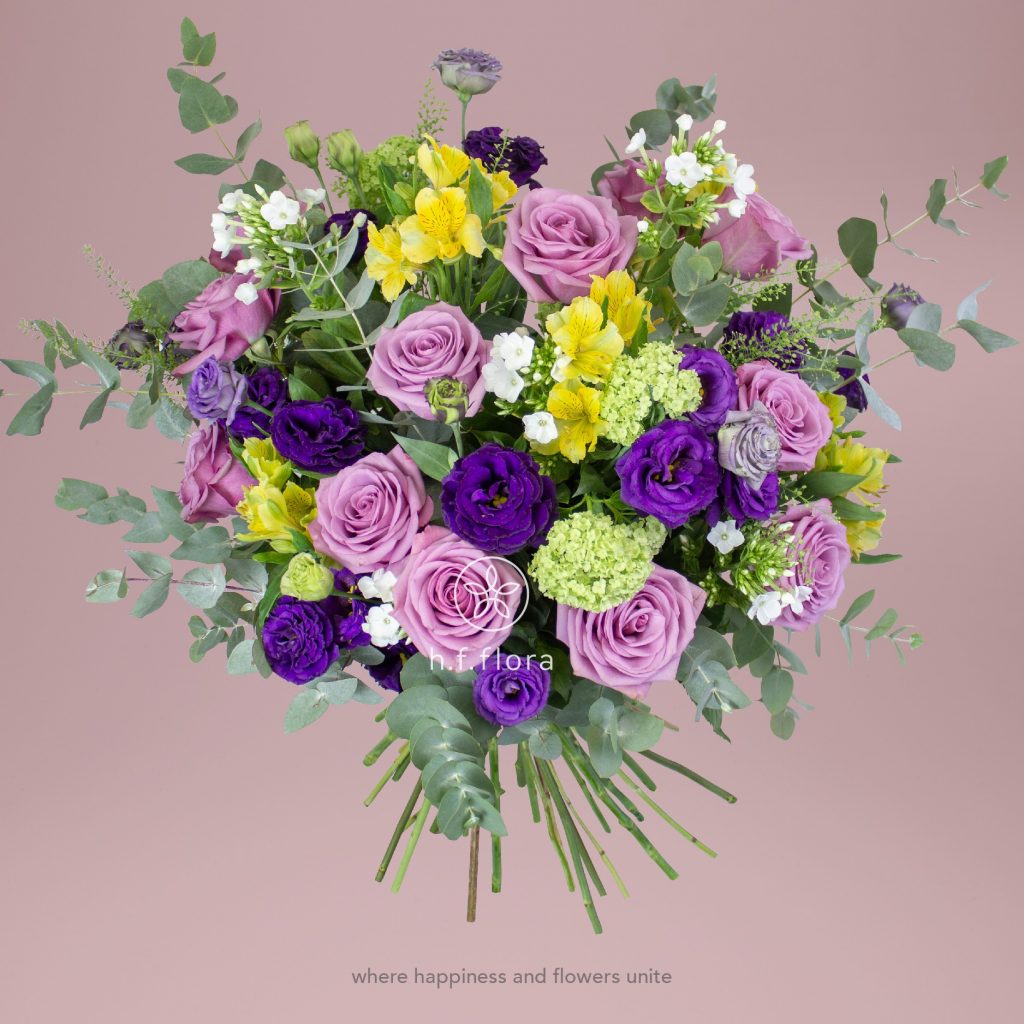 Our products are all hand-tied with love and care by freshest bloom. To ensure the quality not influenced by seasonal availabilities, please allow our florist to substitute with similar flowers or foliage to present equal beauty, quality and price without prior notice.
About Delivery
Free delivery service is only applicable within Hong Kong Island, Kowloon and New Territories (excluding outlying islands, Discovery Bay, Disneyland, Airport, Sunny Bay, Tung Chung, Berkeley Bay Villa, Ma Wan, Park Island, Sha Tau Kok restricted area, Ta Kwu Ling, Man Kam To, Mai Po, Lok Ma Chau closed areas, P.O. Box, Post Box and buildings without elevator). Free delivery service does not include the areas/village houses/villas that cannot be reached directly by our trucks.
Delivery service for Regular Collections will be ordered 7 working days in advance, with delivery time from 9am to 6pm, no specific time.
Delivery will be suspended if Red/ Black Rainstorm Signal/ Typhoon No. 8 or above is hoisted/ Flood and Landslip warning. Delivery will be re-scheduled by h.f.flora.
Terms & Conditions
Customers must provide valid mailing address and contact number for delivery purposes. Should delivery be unsuccessful as a result of inaccurate delivery address or member has failed to show up to receive the reward, it may charge an additional re-delivery cost to customers.
Redemption of merchandise is subject to availability and validity.
No refund or exchange policy is applicable to these merchandises.
All photos are for reference only. Contact Merchant for any issues regarding product quality.
In case of any dispute, the decision of YDA and Merchant shall be final, binding and conclusive.
YDA and Merchant reserve the right to reject or cancel any redemption request received if it considers appropriate, including where there is insufficient stock or quota, or where the payment required for redeeming the relevant Offer as published by YDA is incorrect due to any error or technical defect.
Other terms and conditions of YDA and Merchant shall apply.
In the event of any inconsistency between the English and Chinese versions of these terms and conditions, the English version shall prevail.
h.f.flora is a new brand which aims to provide exquisite and unique floral service, for the home or as gifts. Using beautiful blooms to lift the mood of any space or occasion, and dedicated to bringing joy, beauty and creativity to everyone's lives.
Tel: 2397 8878
Website: http://www.hfflora.com/en/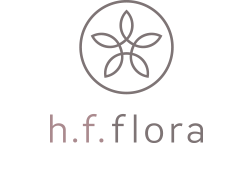 ---
Swoon Soirees – Party decorations
Please order directly from Swoon Soirees website: https://www.swoonxoxo.com/diabetes-awareness-spring-fling/
Afternoon Tea & Bubbles Collection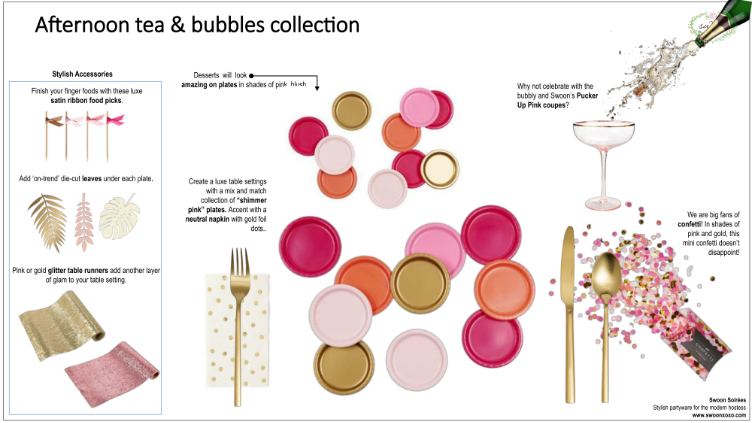 Classic Blue & White collection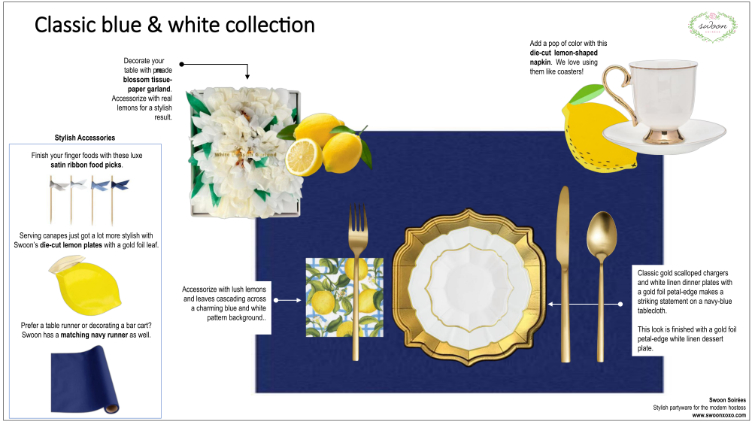 Spring-Inspired collection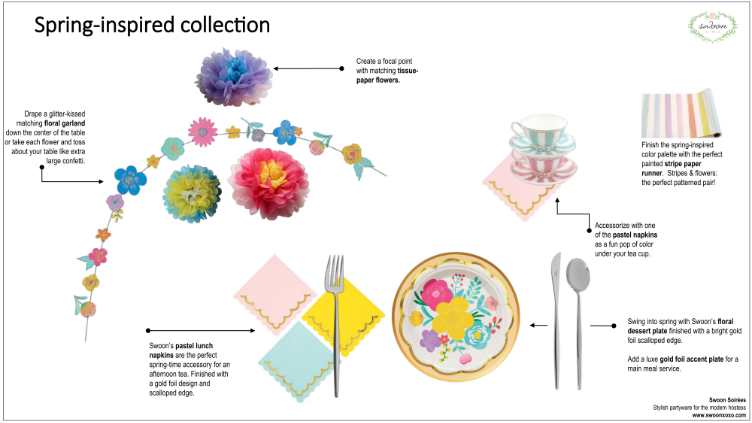 Classic Kids collection