Becoming a Summer Splash Anywhere host is easy.
All you need to do is…
Decide on location for your party and if it's in person or virtual, how many guests, pick a date and time
Decide if you want YDA to help order your food and decorations. Take a look through the different menu options. However you can make your own arrangements if you prefer.
Complete the sign up form to tell us about your Summer Splash Anywhere party. There is a minimum donation to become a host.
Start planning your party.
If you have ordered food and decorations through YDA, we will liaise with the suppliers to ensure you get your order on the day and time you requested.
Enjoy your Summer Splash Anywhere party.
Take as many photos as you can and share with us photos* of your party #YDASummerSplash.
*Don't forget to make your social media account(s) public and tag @yda_hk, so that YDA will be able to see your photos.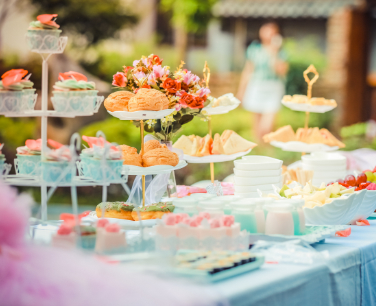 We hope you are able to join us in our 20th Anniversary celebration and continue to support children with diabetes.
If you still have questions please feel free to contact us on 2544 3263 or email event@yda.org,hk.
Terms and conditions
All Summer Splash Anywhere Parties must be held before 31 August 2021.
Any changes to the delivery date or delivery address must be made with no less than 72 hours before delivery
No cancellations or refunds on the food and decoration order.
Any donations collected should be paid into YDA before 14 September 2021.
YDA will only recognise Summer Splash Anywhere parties that have registered with YDA.
It is illegal to sell alcohol to people under the age of 18. By placing an order with alcohol items, you must confirm that you are 18 years old or above.
Disclaimer: It is the responsibility of the Host, not YDA, to follow the current social distancing restrictions and take the necessary precautionary COVID-19 measures when holding a Summer Splash Anywhere party.