YDA participated in Lion Club 303 Carnival
YDA was happy to be invited to the Carnival held by Lions Clubs International District 303 on 23rd May at D ‧ Park, Tsuen Wan.
At the Carnival, YDA set up a mini game booth, making use of some flashcards of local foods and fast food to teach people how to calculate the intake of carbohydrates and the importance of carbohydrates intake for people living with diabetes. The mini game helps to increase people's knowledge of carbohydrate intake and raise public awareness of diabetes and children living with it.
Special thanks to Otsuka Pharmaceutical (H.K.) Ltd. for giving away about 200 Soyjoy energy bars as game prizes, making the YDA booth more fun.
Thank you to everyone who came along to support children with diabetes.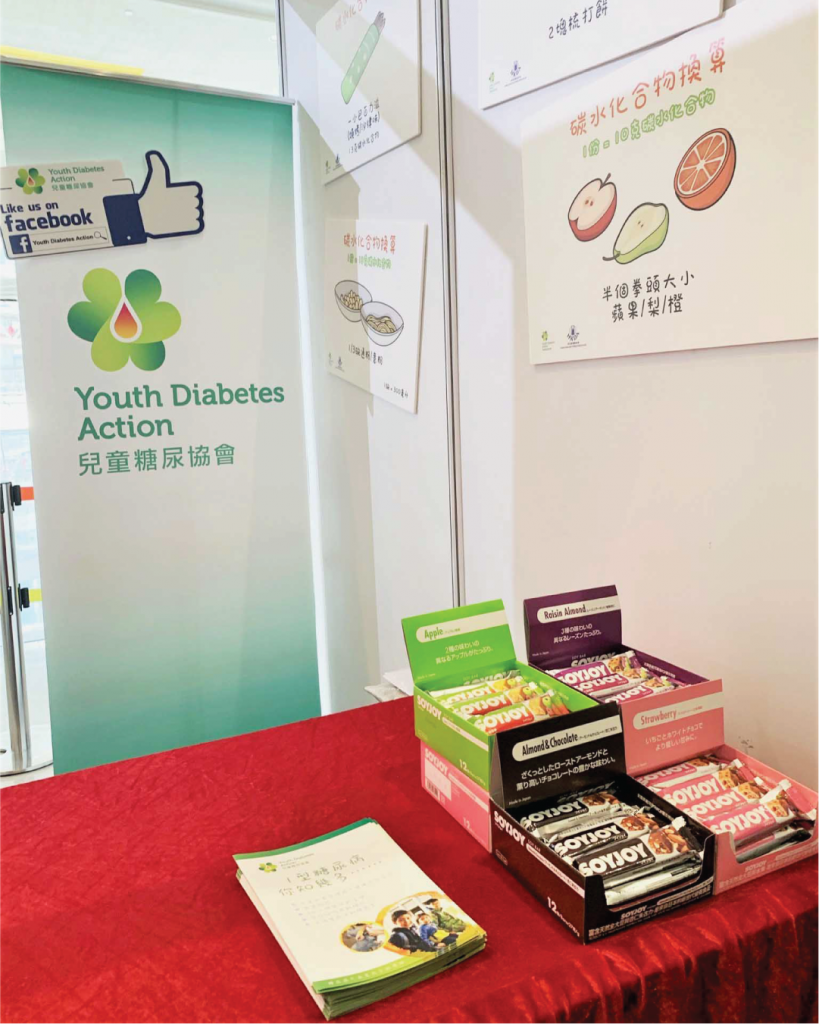 Soyjoy energy bar is a low Glycemic Index food, which is slow in transferring itself to glucose and thus the increase of blood sugar level is slow and stable.