A huge thank you to Dr Aurelius WC Fung and Yuen Fat Security Systems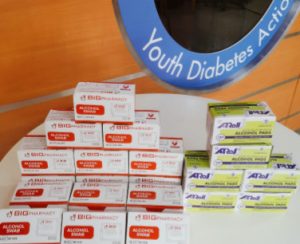 We are extremely grateful for the generosity of Dr Aurelius WC Fung, Parks and Mr Jason Yiu, Yuen Fat Security Systems, for donating the alcohol swabs to YDA members.
Many children with diabetes and their parents have been left feeling rather frustrated and helpless with the shortage in supply and increases in price. These are basic essentials for someone with diabetes, which they have to purchase for themselves. Children with diabetes need to have multiple finger-pricks and injections on a daily basis.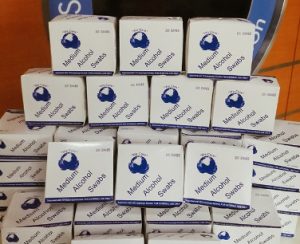 We are pleased to have been able to pass on the essential supplies onto YDA members, but stock is limited and will not last. If you are able to offer your support by donating any extra alcohol swabs or other supplies, please get in touch with us on 2544 3263.
See recent news post about the shortage in medical supplies, in particular alcohol swabs.