Please leave medical necessities to those in need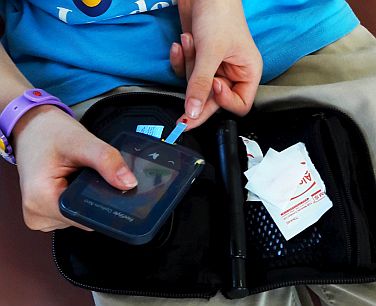 As you know, most children with type 1 diabetes will need to do multiple finger-prick blood tests and a minimum of four insulin injections, every day just to stay alive. If left untreated, it can lead to life-threatening complications. This means, a child will need to prick their fingers or be injected with a needle at least 8 times every day.
Alcohol swabs are now out of stock and has become more expensive to buy recently due to the increase in demand. Children with diabetes and parents are feeling extremely pressured and helpless. These are basic essentials for diabetes management, that each individual need to purchase for themselves.
You can read a parent's experience here (in Chinese).
The current coronavirus situation might be serious, but for items like alcohol swabs, clearing an entire stock might deprive a person in more urgent need, potentially putting their health at risk.
Please leave resources to those in need and do not to go overboard when buying medical necessities. Let's all be more mindful and considerate towards one another.
If you are able to offer your support by donating any extra alcohol swabs or other supplies, please get in touch with us on 2544 3263.