Blue Moon Gala Dinner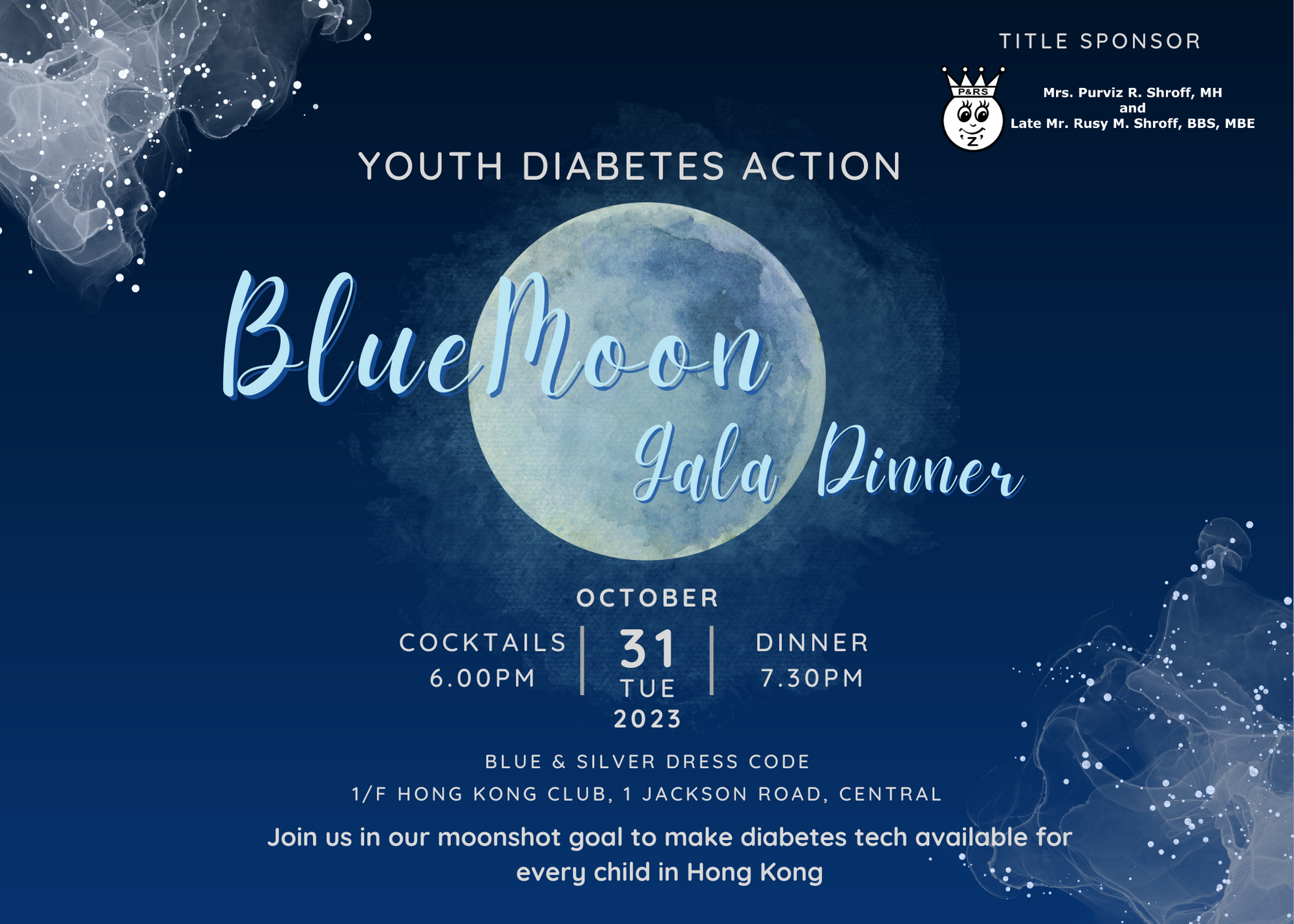 Imagine … being a child who does 4 injections everyday to stay alive, who can only eat once an injection has been done, who has to check blood sugar before going out to play, do sports, or have a snack …
Imagine … being the child's parent who has to supervise and enforce this strict regimen day after day while trying to plan ahead for the child's future …
Join us to make hugely impactful change to these families through new technology.
YDA was founded in 2001 to support children suffering from diabetes. They live with this chronic illness which still has no cure, and which requires a modified diet, frequent blood tests, and several injections per day.
Our vision is that no child should be held back because of diabetes, and we want to make access to life-saving tech possible for every affected child.
Please help us to achieve this for all families living with diabetes in Hong Kong!