BlueTube Challenge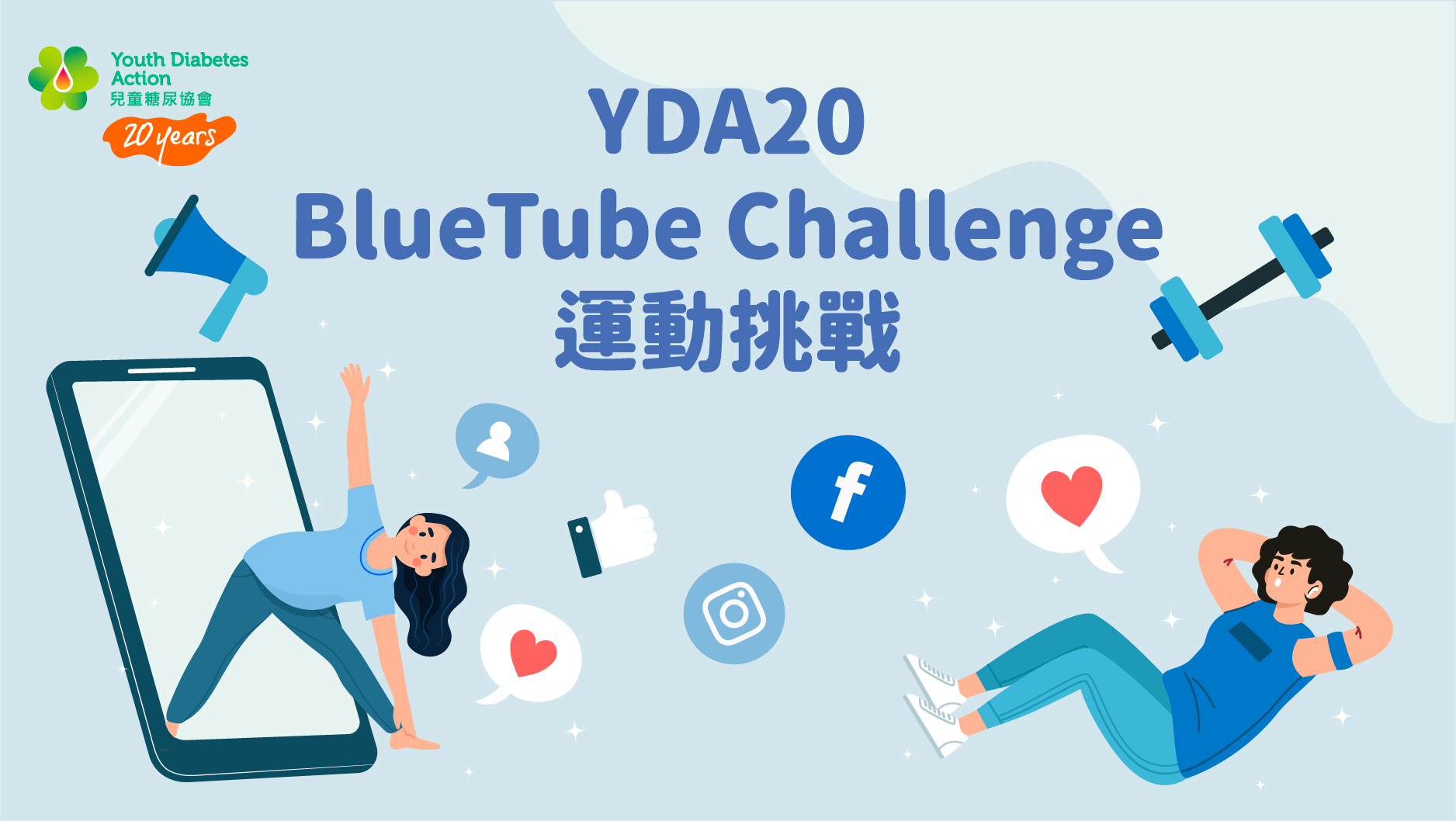 Get active whilst raising awareness of diabetes this Blue November.
Step 1:
Wear something blue.
Step 2:
Choose the challenge level:
Easy: get creative and make a circle pose, e.g. yoga pose, exercise with hula hoop.
Challenging: exercise for 20 minutes or do 100 repetitions e.g. squats, sit ups, lunges etc.
Step 3:
Take a photo or video to post on Instagram or Facebook, and tag 3 friends (or as many as you like) to take on the challenge. Here's the message to post:
I am taking the #YDABlueTubeChallenge. Let's get active and make a noise for #diabetes. Did you know… Diabetes needs to be managed 24/7 – there is no break. Children with Type 1 diabetes need to do an average of 6 finger-prick tests and 4 insulin injections every day to stay alive.
YDA BlueTube Challenge
Wear something blue.
Choose to exercise for 20 mins or do 100 reps. Alternatively get creative with doing a yoga circle pose photo.
Take a photo/video and upload! Tag 3 friends (or as many as you like) to take on this Challenge or make a donation to YDA (www.yda.org.hk/donate-now).
#YDA #YDABlueNovember #WorldDiabetesDay #Insulinat100 #Supportingchildrenwithdiabetes
Copy and paste
For those who prefer to do a Stories post:
include #YDABlueTubeChallenge
tag your friends
tag YDA at (IG @yda_hk, FB @youthdiabetesactionhk)
Taking the YDA Blue Tube Challenge further
If you want to take this challenge even further you can: