The Million Step Challenge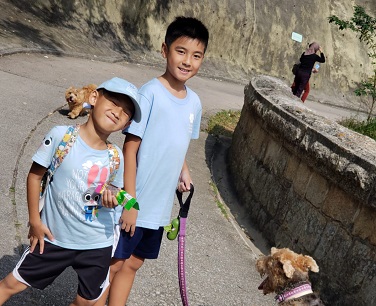 Youth Diabetes Action invites friends and supporters to participate in the Million Step Challenge during Blue November. This initiative started by the Backyard Gang directly supports HK children with diabetes.
How to participate – it's easy!
Register and  purchase a Pledge Pack for only HK$100 – you'll receive a clip-on pedometer to track the number of steps you  take.
Start walking on 1 November and see what you've achieved by the 30 November
Invite your friends and family to sponsor you, and ask them to donate using the envelope in the pack
Submit your step total to us!
Details
Steps tracking
Use the pedometer provided by YDA or you can use your own device such as smartphone app or sports watch. Record your daily steps on the tracking sheet enclosed in your pack.  Once the Challenge is complete, please add-up the total.
Download Tracking Sheet
Sponsorship

Invite friends, family, co-workers or your company to sponsor your steps in November. Aim for $100 per day of 5,000 steps or agree an amount between you and your sponsors. Use the Sponsorship form in your pack to record your sponsors. 
Download Sponsorship form
Submission period – 1-7 December
You can submit your results to us online or in-person. Full details will be provided to you nearer the time.
Paying-in sponsorship money

There are many ways you can pay-in your sponsorship money to YDA:
Direct into bank*
Youth Diabetes Action's account: HSBC 808-371959-838
By cheque*
please write it out to 'Youth Diabetes Action'
By credit card
via YDA's website, go to our donation page, select 'Million Step Challenge' under One-off donation
FPS and PayMe
FPS ID:107413361
Payme:https://qr.payme.hsbc.com.hk/2/ysd9GXpwTHaDTXn59WTwu
* If you pay-in using direct bank or cheque, please take a photo of the pay-in slip and provide it to us.
Prizes
We have some very exciting prizes!
Most fund raised – One night stay at Rosewood Hotel Hong Kong in a Grand Harbour View Suite plus breakfast
Most steps – One night stay at Nustar Hotel, Cebu in a Deluxe Sea View Room with breakfast for two
Please help spread awareness, invite friends and family to sponsor you. Form a team at school, work, or with other groups and walk together.
Stay in touch with us by following us on social media and using #YDAmillionsteps and #BlueNovember. This will help us know how close we are to reaching our goal of ONE MILLION STEPS by 30 November.
---
The Backyard Gang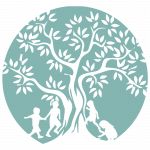 A place where kids can be kids
The Backyard Gang and Backyard Explorers bring the invaluable gift of outdoor play to childhood. We offer every kid the opportunity to EXPLORE their very own HK Backyard. Whether it is hiking in the trails, building a fire to cook S'mores or making a rope swing at the beach.
https://thebackyardgang.com/