New initiative launched to support and empower young people with diabetes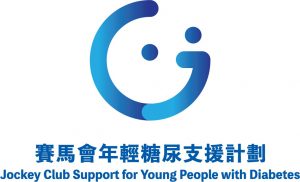 YDA is excited to be offering a new programme for young people with diabetes.
The YDA "Jockey Club Support for Young People with Diabetes" programme is a four-year initiative targeting people with diabetes between the ages of 2 and 30. Participants will receive Continuous Glucose Monitors (CGM) and holistic care, including seminars and support group activities to help reduce stress, acquire updated knowledge on diabetes and gain peer support.
This initiative is funded by The Hong Kong Jockey Club Charities Trust and organised by Youth Diabetes Action (YDA), with project partners The Chinese University of Hong Kong's (CUHK) Faculty of Medicine (CU Medicine) and the Association of Hong Kong Diabetes Nurses (AHKDN) providing project evaluation and patient education, respectively.
The programme sets out to improve support and provide resources to empower patients and their families to better manage their diabetes. Additionally, the programme will help to raise awareness of diabetes, as well as study the cost-effectiveness of CGM usage in patients with diabetes.
The "Jockey Club Support for Young People with Diabetes" programme will include:
Access to two-year CGM supply – Hong Kong residents with diabetes aged from two to 30 will be eligible to apply. Any patients with diabetes aged below two or above 30 and facing financial or diabetes management difficulties, or is pregnant, will also be covered upon special approval on a case-by-case basis.
Diabetes education and support – Participants and their families will have exclusive access to regular workshops and seminars to expand their knowledge of diabetes and improve daily management.
Raise public awareness – The programme will provide regular educational talks on diabetes for the general public and in schools to raise awareness and improve understanding of diabetes.
Research study – Participants will take part in regular surveys for research purposes. All data gathered will help towards the analysis of how CGM use affects the glucose level and quality of life of patients. This will be led by the CU Medicine research team.
"This CGM programme is life-changing for young patients with diabetes, and the research study will have a profound impact on diabetes management," said Fina Cheng, Chairperson of YDA.
"Diabetes is a complex progressive disease that increases the risk of renal and cardiovascular diseases. Through the 'Jockey Club Support for Young People with Diabetes' programme, our research team will collect and analyse data, including CGM usage and glucose levels, to develop more precise medical advice for young patients in the management of diabetes," said Professor Ronald Ma, Head (Academic Affairs), Division of Endocrinology and Diabetes, Department of Medicine and Therapeutics at CU Medicine.
For more information about the Jockey Club Support for Young People with Diabetes programme please contact:
Celia Liu – Email: celialiu@yda.org.hk / Tel: 2544 3899
Wing Ki Lee – Email: wklee@yda.org.hk / Tel: 2544 3833